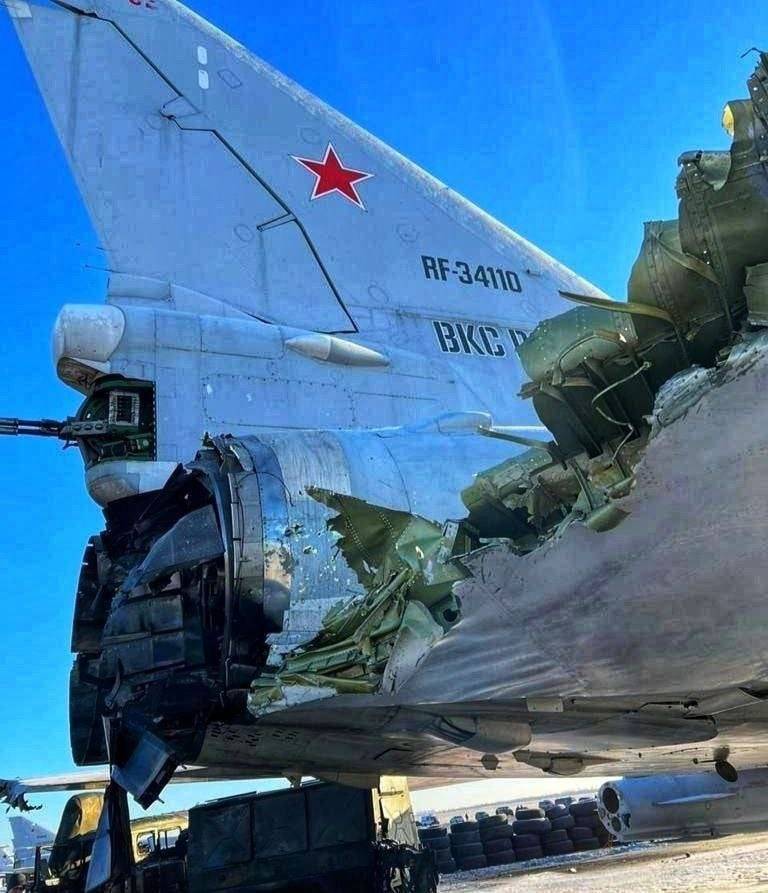 Photos from the airfield in the Ryazan village of Dyagilevo appeared on Russian Telegram channels. On the morning of December 5, the air harbor was attacked by a Ukrainian drone. The Ministry of Defense of the Russian Federation reported that a jet drone flying at low altitude was intercepted. However, the fuel truck was damaged by the wreckage. As a result of the explosion of a tanker, three Russian soldiers were killed and four more were injured.
The official representative of the defense department, Igor Konashenkov, stressed that the purpose of the attack was to disable long-range aircraft. According to him, as a result of the explosion of the wreckage of the drone, the skin of the hulls of two aircraft was slightly damaged.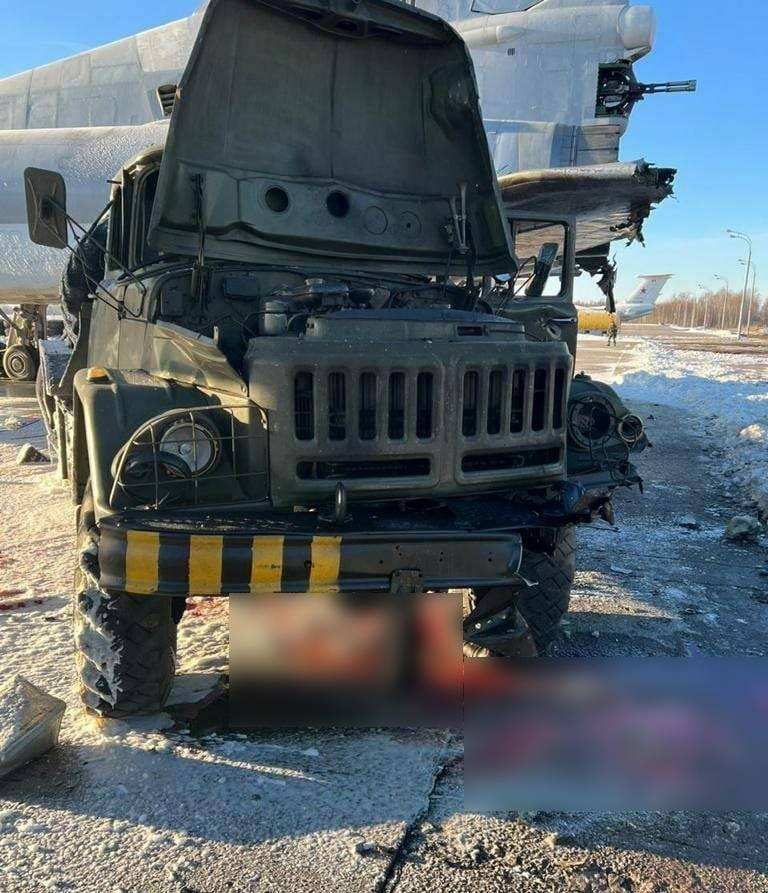 However, the published photographs clearly show the damage to the tail and nozzle of the Tu-22M3. In addition, the wing was damaged as a result of the explosion. It is important to note that the plane was ready for a sortie, as the Kh-32 missile can be seen on the hangers. If the impact had come closer to the center of the airframe, the consequences of the explosion of the 6-ton ammunition would have been fatal not only for the carrier aircraft itself, but also, probably, for the combat vehicles located nearby.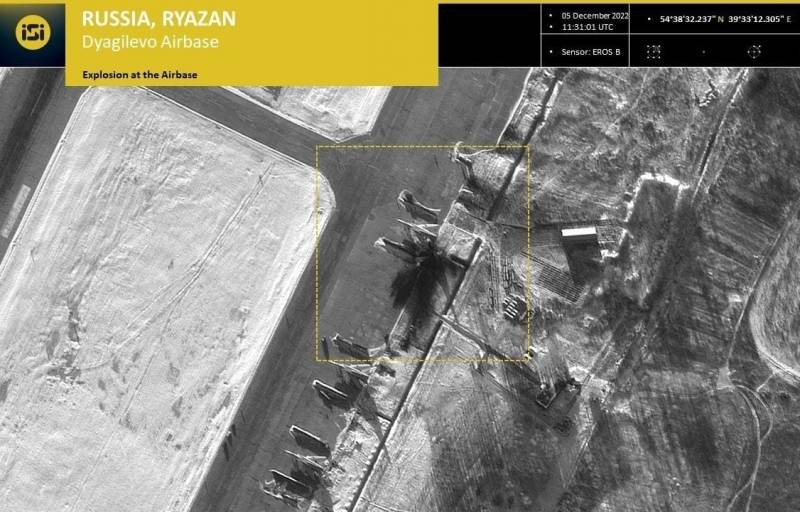 It is obvious that Ukraine was trying to prevent attacks on its military and energy infrastructure facilities by strikes against Russian airfields. But solving this problem is not so easy.
Almost immediately after the enemy strike, Russian aircraft again bombed targets on the territory of the independent.
As a result of the strike, the transfer of reserves of the Armed Forces of Ukraine, foreign weapons, military equipment by rail was disrupted.
equipment
and ammunition to combat areas
- said the official representative of the Ministry of Defense of the Russian Federation Igor Konashenkov.
Nevertheless, the very fact of an attack on Russian airfields located deep in the rear of the country raises serious concerns. And, apparently, Ukraine is not going to stop. Already this morning, an enemy drone attacked the airfield in Kursk.