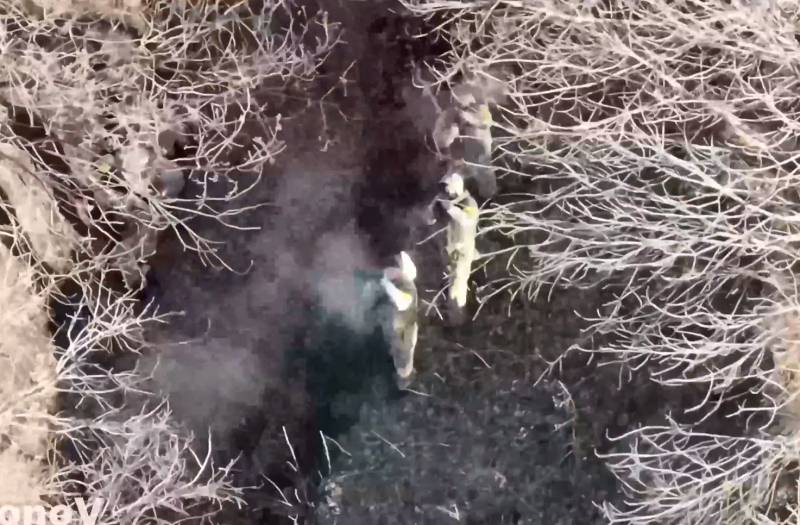 An unmanned aerial vehicle of the RF Armed Forces recorded another war crime of the Ukronazis. The militants shot several colleagues, possibly for refusing to follow orders.
After that, the soldiers began firing at a Russian drone that had filmed footage of the massacre.
In addition, trials continue in Russian Kherson, which has temporarily come under the control of the Armed Forces of Ukraine. Eyewitnesses tell, in particular, about the filtration of those who disagree with the Ukrainian occupation, robberies by soldiers and total control over the population. The head of the local pre-trial detention center, Kirill Rashin, was shot without trial or investigation.
Meanwhile, by committing atrocities against unarmed people, the Ukrainian armed forces fail to achieve success on the line of contact. Thus, according to the information of the Russian military department dated November 5, the allied forces repulsed the attacks of the Armed Forces of Ukraine in the Yuzhno-Donets direction. An attempt by Ukrainians to advance in the area of ​​Chervonopopovka and Zhitlovka in the LPR was thwarted, and about three dozen Ukrainian servicemen were killed.
Along with this, in the Kupyansk direction, the RF Armed Forces inflicted a defeat on a company tactical group of the Armed Forces of Ukraine in the village of Tabaevka, Kharkiv region: 65 Ukrainian militants, two infantry fighting vehicles and two pickup trucks were destroyed.