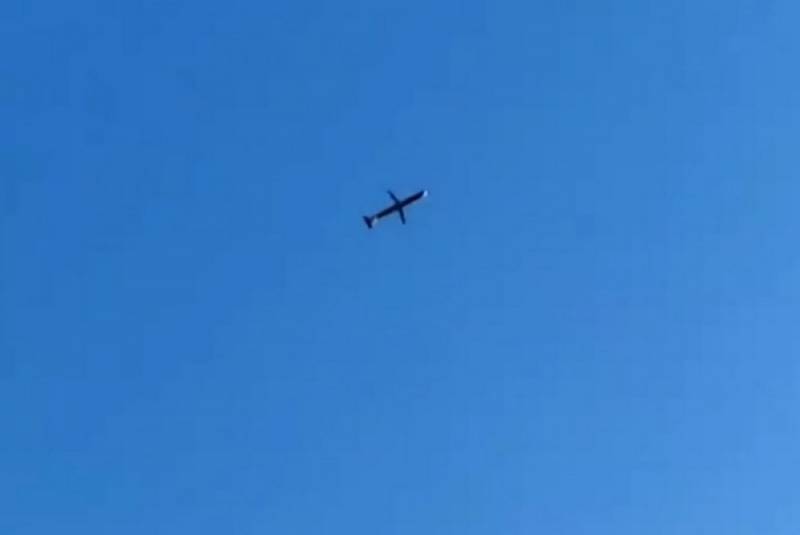 From 14 p.m., an air raid alert has been declared throughout Ukraine. Messages in the telegram channels testify to the passage of Russian missiles over most of the country's major cities.
Arrivals in Krivoy Rog were the first to be recorded. Local residents report an explosion and a massive fire. According to users in Dnepropetrovsk and Kremenchug, many missiles are flying in the direction of Kyiv.
An air alert was also announced in the capital and the region, the work of air defense was noticed. With an interval of 10-15 minutes, there are reports of explosions in Poltava, Zaporozhye, Kropyvnytskyi. Residents of the capital once again descend into the subway, which is now used in Kyiv as a bomb shelter.
The official channels of Ukrainian propaganda declare the successful work of the air defense, which shoots down almost all flying missiles. However, the posted videos of users do not even show attempts to operate air defense. In Odessa and Nikolaev, several missiles are reported flying from the sea, which indicates the work of not only strategic aviation, but also the Black Sea Fleet.
Obviously, today's incident at the air base in Engels did not violate the plans of the command of the Russian troops. There is still no exact information about the affected objects, but explosions are thundering in almost all regions of Ukraine.
According to the latest data, Odessa and Zhytomyr are already without electricity, explosions are heard in the Kyiv region.