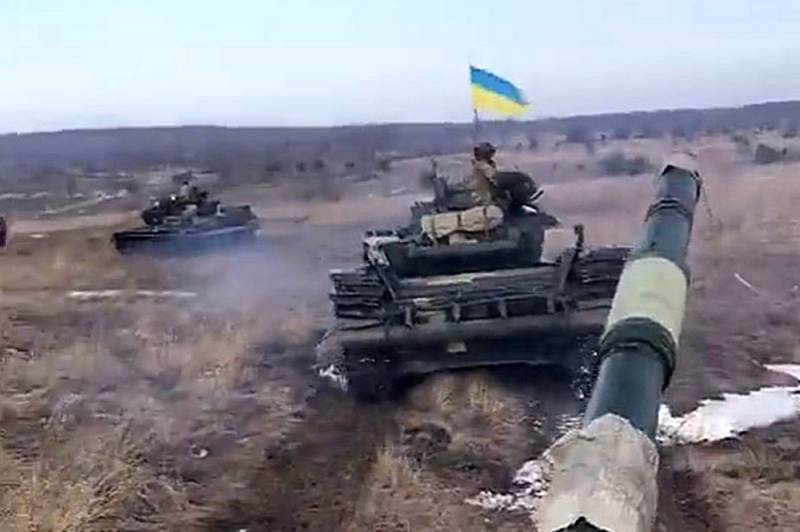 A sharp change in weather and the onset of winter had a negative impact on the actions of the Ukrainian armed forces in the Bakhmut direction, exacerbating the problem with spare parts for MaxxPro, Bushmaster, Sisu and Kirpi armored vehicles.
To supply troops with ammunition and medicines, Ukrainians are forced to use Soviet-made armored personnel carriers MT-LB, delivered from the Dnepropetrovsk and Kharkiv regions. Along with this, military personnel have to get to the front line in civilian vehicles, which increases the already high losses among the personnel of regular forces and territorial defense units.
So, from November 30 to December 4, an acute shortage of armored vehicles caused high losses among the soldiers of the 109th and 241st brigades of the defense in the southeast, in the area of ​​​​Experimental, the regiment of Belarusian nationalists named after Kastus Kalinouski, as well as the 71st Jaeger brigade. Trying to get out from under the fire of the allied forces, the foreign legion of the Armed Forces of Ukraine lost five mercenaries from Georgia.
A difficult situation is also developing in the nationalist formation "Azov" (recognized as a terrorist organization in Russia). In addition to the loss of a large number of militants, the battalion also lost its deputy company commander Anton Radko, who was seriously wounded.
The greatest damage to the Ukronazis is caused by Kornet and Konkurs anti-tank guided missiles used in the Bakhmut area by Wagner PMC fighters, as well as Russian T-80BV tanks with fire support from Giacint-B D-20 guns.