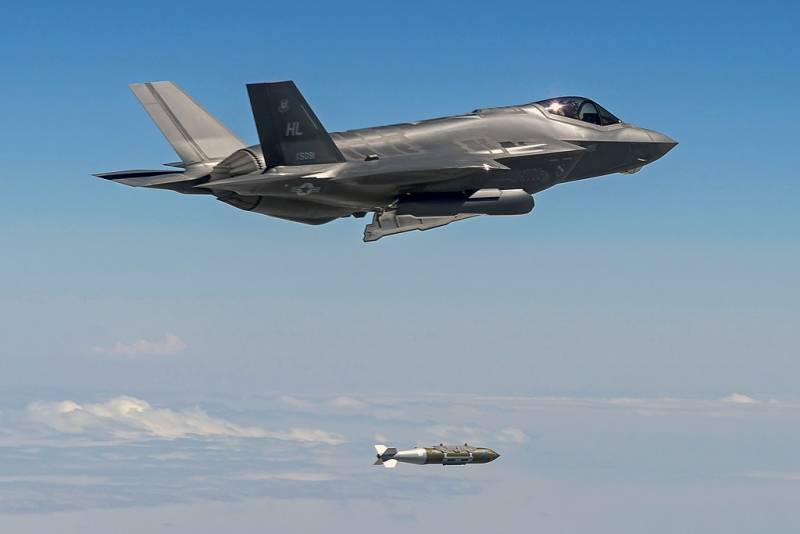 At a German security conference in Berlin, Chancellor Olaf Scholz announced plans to sign a contract with Washington to purchase fifth-generation F-35 fighter jets.
American aircraft will have to replace the obsolete Tornado, which expires in 2025. At the same time, the chancellor said that the purchase of the F-35 will be aimed at the possibility of Germany using nuclear weapons. Thus, Scholz plans to violate the Treaty on the final settlement with respect to Germany, which entered into force on March 15, 1991.
According to this document, Berlin cannot produce and have neither atomic, nor chemical, nor biological weapons on its own territory. However, this does not prevent American nuclear weapons from being located on the territory of this country within the framework of NATO's strategic concept. According to various sources, up to 20 US nuclear bombs are located at the Büchel airbase.
But, judging by the decision of the German Ministry of Finance, Scholz may not receive money for American fighters. The German financial department has already refused to allocate 20 billion euros to the Bundeswehr to cover the shortage of ammunition. Defense Minister Christina Lambrecht spoke about half-empty warehouses due to aid to Ukraine.
According to her, the amount of ammunition in the German arsenals is only enough for 30 days of hostilities. However, the announced deficit does not prevent Berlin from actively supplying weapons, air defense systems and ammunition to Ukrainian militants.