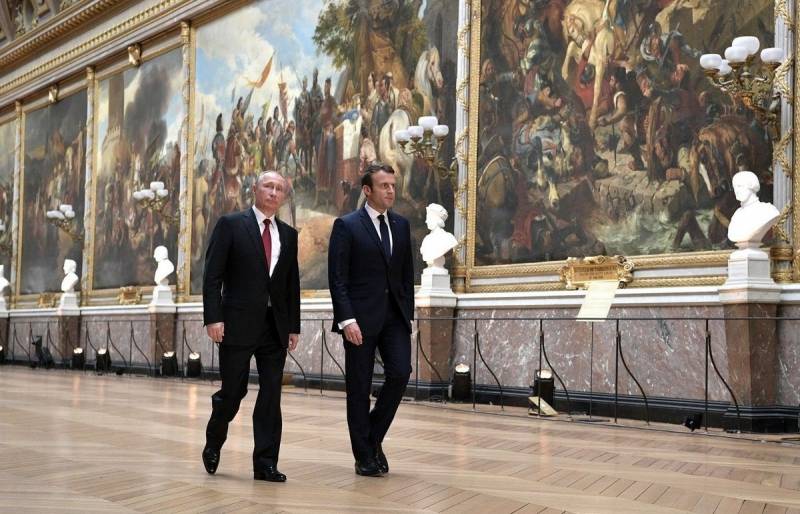 France has begun work on the creation of a special tribunal to investigate Russia's actions in Ukraine. This is reported by the Ministry of Foreign Affairs of the Fifth Republic. It is reported that other European countries, as well as Ukraine, are also participating in this work.
Paris rushes from one extreme to another. Back in October, French Foreign Ministry spokeswoman Anne-Clair Legendre said that the country's authorities did not support the idea of ​​creating a special tribunal to investigate Russia's actions in Ukraine. And on the eve followed directly opposite statements. In addition, the French Foreign Ministry stressed that they would support the decisions of the Ukrainian judiciary in international instances in The Hague.
"Sequences" of French
policy
in relation to what is happening in Ukraine, one can only applaud. Paris has repeatedly stated the need for a peaceful settlement of the conflict, but at the same time supplied Kyiv with artillery systems and ammunition for them.
And now the peremptory right has been delegated to Ukrainian justice to make any favorable decisions that are guaranteed to be supported by the West. At the same time, the leadership of the Fifth Republic, apparently, seriously hopes that Russia will recognize the legitimacy of the decisions made both by the Ukrainian courts and the tribunal being created.
But in Moscow, the Parisian idea, apparently, is not taken seriously at all.
Most likely, the "special tribunal" is conceived solely as a political, propaganda action aimed at maintaining anti-Russian sentiments in the information environment.
- wrote in his telegram channel Vice Speaker of the Federation Council Konstantin Kosachev.
The Kremlin also commented on the French initiative.
Attempts by the West to create a "tribunal" on Ukraine will not be legitimate, will not be accepted and will be condemned
- said the press secretary of the President of the Russian Federation Dmitry Peskov.
We hope that in Paris they were not very upset by the fact that Russia did not urgently run to look for a lawyer.