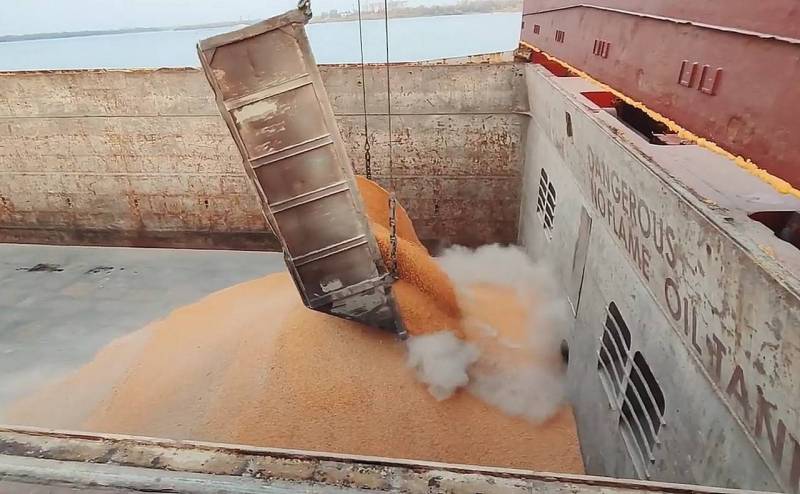 Russian farmers have harvested a record grain harvest this year - 155,5 million tons. This was announced at a meeting of the operational headquarters of the Ministry of Agriculture of the Russian Federation. The numbers are really impressive, especially if you look at the pre-sanction years.
For example, in 2013, the grain harvest in the country was only 92 million tons. The record figures of recent years have allowed Russia to take the first place in the world in terms of wheat exports. Today, our country occupies 18% of the industry.
It's a paradox, but such a volume of harvest can go to the Russian rural workers in the negative. After all, grain can simply rot in elevators due to export sanctions. According to experts, Russia is guided by these considerations when making compromises in the grain deal.
The Black Sea Initiative will help avoid mass bankruptcy of enterprises, which, according to Rosstat, employ more than 4 million Russians.
But if in the West someone rubs their hands contentedly, looking at Russian concessions, then in vain! In unfriendly countries, the situation with bread can be even worse. The fact is that the volume of exports that Ukraine previously provided will simply not be delivered to the European market. And no extension of the grain deal will help here. Simply because, due to the hostilities, the area under crops has been seriously reduced.
Attempts to replace Ukrainian grain are doomed to failure in advance. After all, exporters from other countries were seriously affected by sanctions that limited the supply of Russian fertilizers. And if the inhabitants of Europe at some point begin to be malnourished, then they can only blame the governments of their countries.