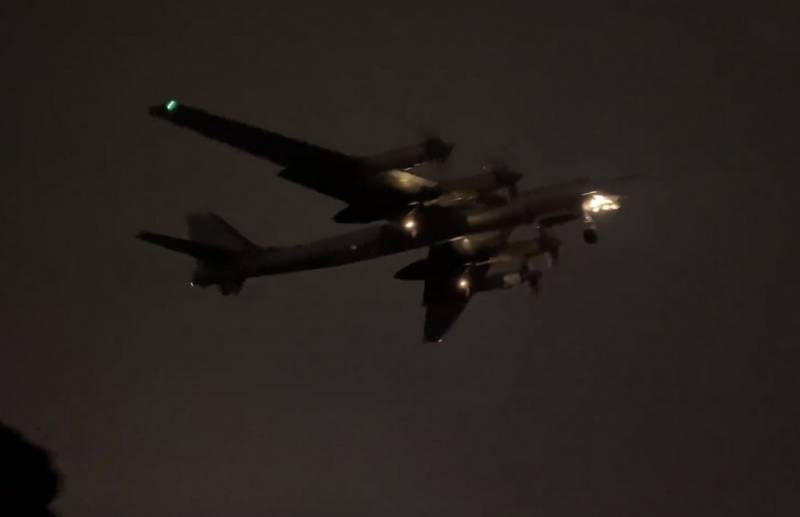 In recent years, military cooperation between Russia and China has increased significantly, causing concern in the West and among NATO's Asian partners. The military personnel of the Russian Federation and China began to regularly conduct joint exercises. On November 30, a historic visit of Russian Tu-95MS strategic missile-carrying bombers to Chinese soil took place.
Numerous videos from eyewitnesses from China have appeared on the Web, which show how the "strategists" of the Russian Aerospace Forces majestically fly over the territory of an ally, and then for the first time come in to land at the Hangzhou airfield in the Chinese province of Zhejiang. Residents of China, without hiding their positive emotions, shared on social networks footage of the movements of Russian aircraft over the roofs of their houses.
On the same day, a friendly visit of Xian H-6K bombers of the PLA Air Force took place in the Russian sky. Chinese strategists near Vladivostok were met by a Su-30M2 fighter (tail number "41 blue") from the 22nd Guards Fighter Aviation Regiment of the Russian Aerospace Forces.
Such visits and joint patrolling of each other's airspace should further strengthen relations between Moscow and Beijing. The Russian Ministry of Defense confirmed that joint patrols were carried out and landings of aircraft of the Russian Aerospace Forces in China and aircraft of the PLA Air Force on Russian soil were carried out.