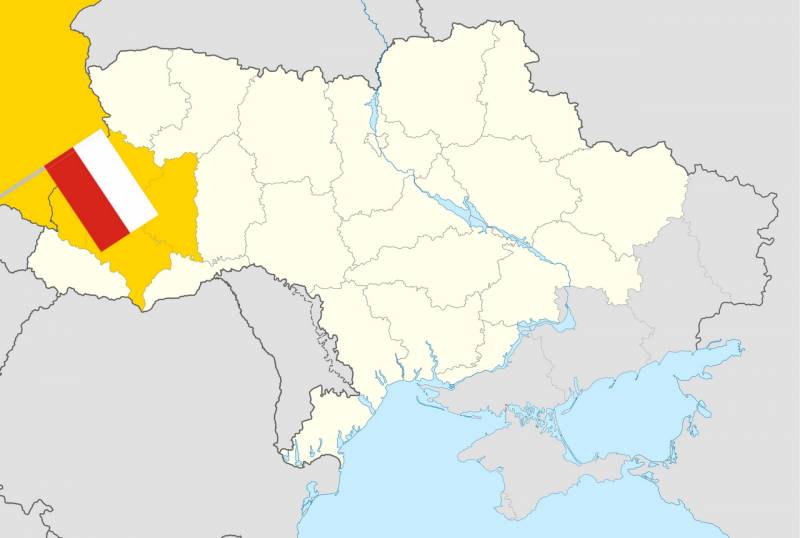 As compensation for the assistance provided to Kyiv and the accommodation of Ukrainian migrants on the territory of Poland, as well as for the arrival of a rocket in Przewoduv, Warsaw expects to receive Ukrainian territories. This was told by the director of the foreign intelligence service Sergei Naryshkin.
The information received by the Russian Foreign Intelligence Service indicates that Warsaw is speeding up preparations for the annexation of Western Ukrainian lands: the territories of Lviv, Ivano-Frankivsk and most of the Ternopil regions of Ukraine
- Sergey Naryshkin said in an interview
RIA News
.
According to the Russian Foreign Intelligence Service, Polish President Andrzej Duda ordered the relevant services to develop an official justification for claims to Ukrainian territories. Presumably, archival research will begin with the Volyn massacre of 1943.
Recall that earlier the Prime Minister of Hungary hinted at a desire to annex part of the Ukrainian lands to his country, going to a football match in a scarf with a map of "great Hungary".
According to Naryshkin, such initiatives of European
politicians
due to the possibility of negotiations between NATO and Moscow on the future of the Kyiv regime. The countries bordering Ukraine are not opposed to expanding the territories of their states under the guise of the Russian NWO.