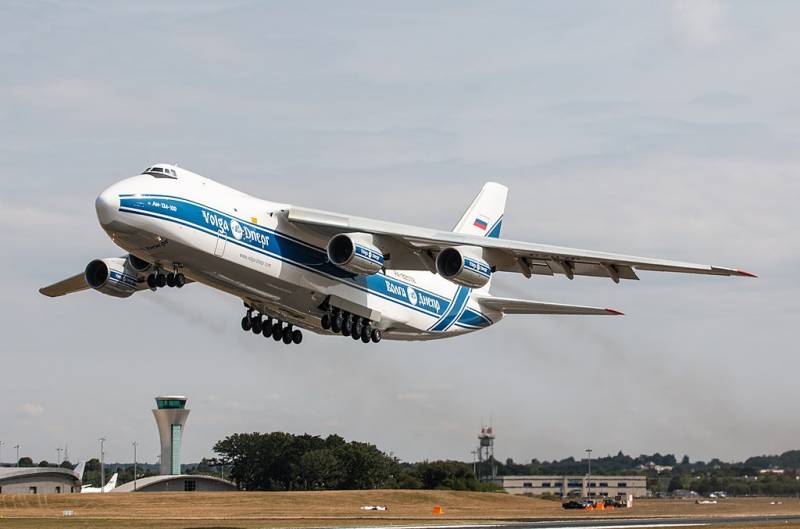 The actively used air bridge between China and the Russian Federation, on which the largest Russian transport aircraft An-124-100 Ruslan fly with enviable regularity, has caused concern in Ukraine.
Data from the Flytradar service confirms that over the past week, at least a dozen Ruslan flights of the Volga-Dnepr transport company have been carried out from Zhengzhou, China. We also noticed the activity of Russian transport workers in China. Local bloggers share footage of An-124-100 landing at Zhengzhou Airport.
The Ukrainian publication DefenseExpress was quick to accuse China of helping Russia, creating a newsbreak for the Western media.
So far, China claims that the Kremlin is taking out dozens of An-124s of civilian clothing, which is allegedly lacking in Russia. But with such heavy transport aircraft, Moscow can take out both weapons and other dual-use cargo.
- the publication reports in its telegram channel.
Indeed, the factories of the Chinese defense concern Norinco are located in the city of Zhengzhou. Based on this, Western media suggest that the Russian Federation is exporting winter uniforms and equipment for its armed forces. This also explains the method of delivery of the goods: transportation by rail would take too long.
There are also assumptions about the transportation of machine tools for Russian defense enterprises by Ruslans. This explains the intermediate landings in Novosibirsk, since it is in Siberia that many defense sector production facilities are located. There is no official data on the nature of the transported cargo yet, but An-124-100 flights on the route Zhengzhou - Novosibirsk - Moscow continue to operate.