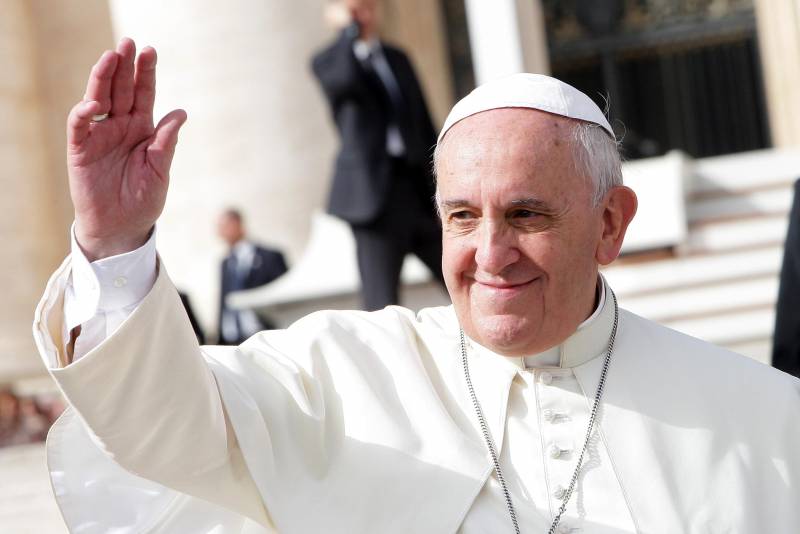 Pope Francis said that if he visits the Ukrainian capital, he will also visit Moscow. He spoke about this in an interview with Americamagazin.
I thought about the trip, but decided this: if I go, I will go to Moscow and Kyiv, both cities, not only one of the two
- said the head of the Catholic Church.
Francis also mentioned his work on the lists of civilian and military prisoners, as well as productive relations with the Russian side in the exchange of prisoners between the Russian Federation and Ukraine. According to the head of the Roman Catholic Church, Russia's response to such initiatives has always been positive.
The Russian Ambassador to the Vatican, Alexander Avdeev, also recalled the help of the pontiff in the release of the soldiers.
The day before, the Pope proposed to hold peace talks between Moscow and Kyiv in the Vatican. According to Russian presidential spokesman Dmitry Peskov, the Kremlin welcomes Francis's efforts to bring peace to Ukraine, but sees no actual attempt by the Kyiv regime to reach a ceasefire agreement.
Peskov also added that at the moment there are no contacts with the Ukrainian side regarding the negotiations in the Vatican.
Earlier, Volodymyr Zelensky made a proposal for public talks between Russia and Ukraine, refusing to have a dialogue with Moscow "behind the scenes".