For the first time since 1991, the US Navy carrier strike group, led by Harry Truman, went beyond the Arctic Circle and took into account the Russian Northern Fleet and the most important objects of its military infrastructure in the Arctic.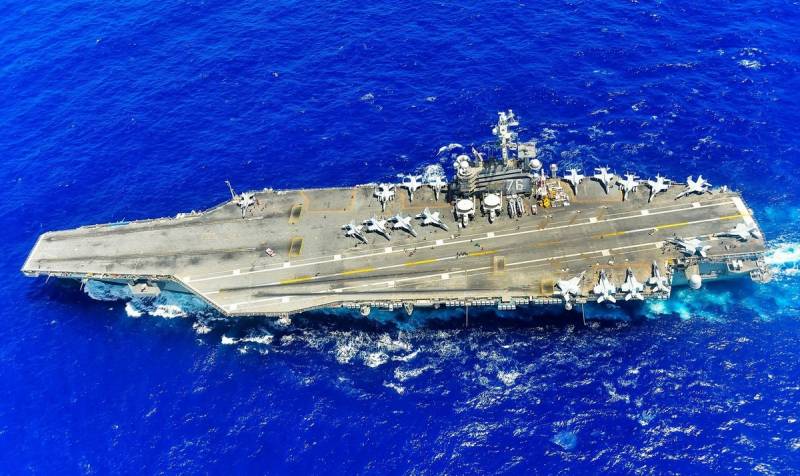 During the Cold War, American aircraft carriers regularly entered the Norwegian Sea, where they were deployed at a naval base in the West Fjord. Behind the Arctic Circle, the USAG could strike an air strike in Murmansk and try to sink the strongest Northern Fleet of the Soviet Union.
As Moscow's response to a possible threat from U.S. strike aircraft, Maritime missile aircraft, which had several divisions, were considered. When approaching the Soviet borders of a potential enemy's fleet, the USSR Navy immediately put its numerous missile carriers on alert, which defiantly carried out conditional attacks.
After 27 years, the situation has changed dramatically. In 2011, the naval missile aircraft inherited from the Soviet Union was disbanded. Long-range aviation received its miserable remnants in the form of two Tu-22M3 squadrons. It is not known whether today the Russian Federation possesses a sufficient number of missile carriers to send, if necessary, the American AUG. In turn, the captain of "Harry Truman" states that the United States retained the ability to use its aircraft carriers anywhere in the world.