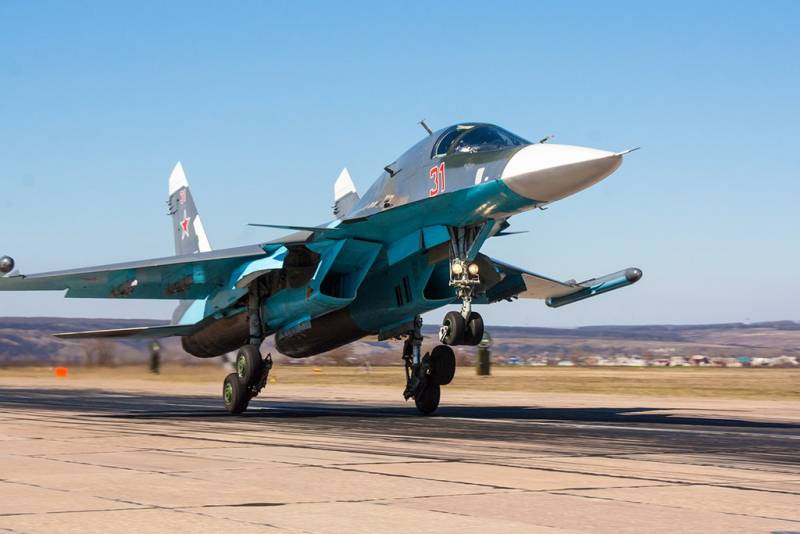 The Jerusalem Post focused its readers' attention on the "more frequent" crashes of Russian combat aircraft outside the NVO zone. The main reasons for air crashes involving military aircraft far from the line of contact, according to the sources of the publication, are the sanctions of the West, as well as the "outdated" fleet of the Russian Aerospace Forces.
Over the past few months, the publication has counted 6 cases of incidents involving aircraft of the Russian Aerospace Forces. Particular attention was drawn to the tragedy in Yeysk, where on October 17 a Su-34 bomber fell on a residential building. Analysts at The Jerusalem Post believe the cause of the disaster was a malfunction of the fuel supply system, which caused the plane to catch fire and detonate ammunition.
Recall that the examination of the wreckage found the remains of seagulls on the elements of the engines, which confirms the official version that the disaster occurred due to birds getting into the power plants of the Su-34. The aircraft was on a training flight, so there was no ammunition on board.
The reasons for the recent accidents involving the MiG-31, the publication considers technical problems due to the age of the aircraft, as well as the lack of highly qualified specialists who "could get into the NWO zone as part of partial mobilization."
Russian aircraft crashes may be caused by a shortage of qualified repairmen, due to President Putin's mobilization decisions
- Michael Bonert, an aeronautical engineer at RAND Corporation, told the publication, apparently "forgetting" that technical specialists from the military-industrial complex are not subject to mobilization in Russia.
Do not exclude in the Israeli press and difficulties in the production of new aircraft due to the imposed sanctions against Russia. An increase in the production of fighter jets could also affect quality, which will lead to further accidents, according to the publication.
At the same time, they forgot to mention that three American fighters crashed in the last month alone. A US Air Force F-19A crashed in Utah on October 35, a Saudi Arabian Air Force F-7 crashed into a civilian building on November 15, and a South Korean Air Force F-20 crashed due to engine failure on November 16. Why did they fall? Because of Russian retaliatory sanctions or because of the fact that US technical specialists were called somewhere? ..