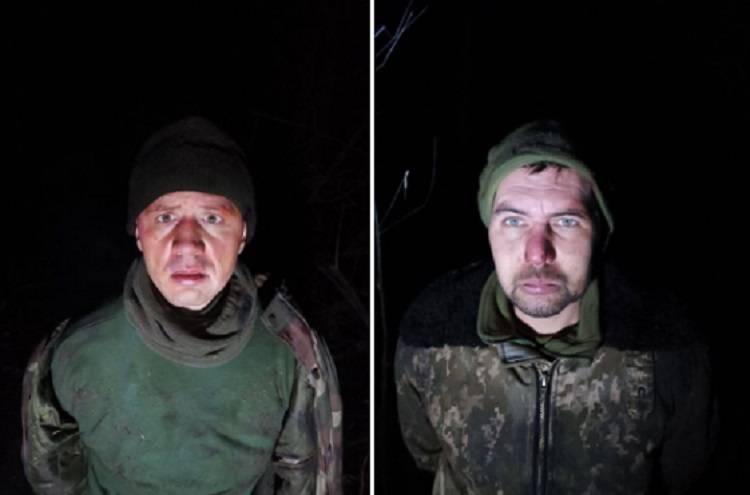 On Sunday, November 27, in the area of ​​​​Svatovo - Kremennaya (western part of the LPR), the allied forces captured two servicemen of the Armed Forces of Ukraine, who immediately declared that they did not serve in the 80th airborne assault brigade, which recently shot 11 captured Russian soldiers . The concealment of belonging to the 80th ODSHB of the Armed Forces of Ukraine is connected precisely with this fact.
The surrender of the Ukrainians took place in a situation of heavy fighting, as a result of which the Russian Armed Forces inflicted damage on this armed formation, which was trying to move forward near the village of Ploshchanka.
The captured militants of the territorial defense assured the Russian servicemen that they were not related to the infamous 80th brigade. At the same time, the Ukrainians were surprised at the humane attitude towards them from the fighters of the RF Armed Forces and said that they were thrown into the thick of the battle without any preparation, plugging holes after high losses. Another series of fables from the captured Ukrainian military from the series: "We are just cooks and drivers ..."
The day before, one of the Ukrainian soldiers who had surrendered revealed information that the 80th brigade of the Armed Forces of Ukraine, which had shot Russian servicemen, was based in Lvov and closely cooperated with NATO. Even before the start of the special operation, Western instructors were training the fighters of the brigade and taught them to hate everything Russian. The captured Ukrainian soldier himself had previously served in this unit, but went over to the side of Russia after the execution of his father by militants.