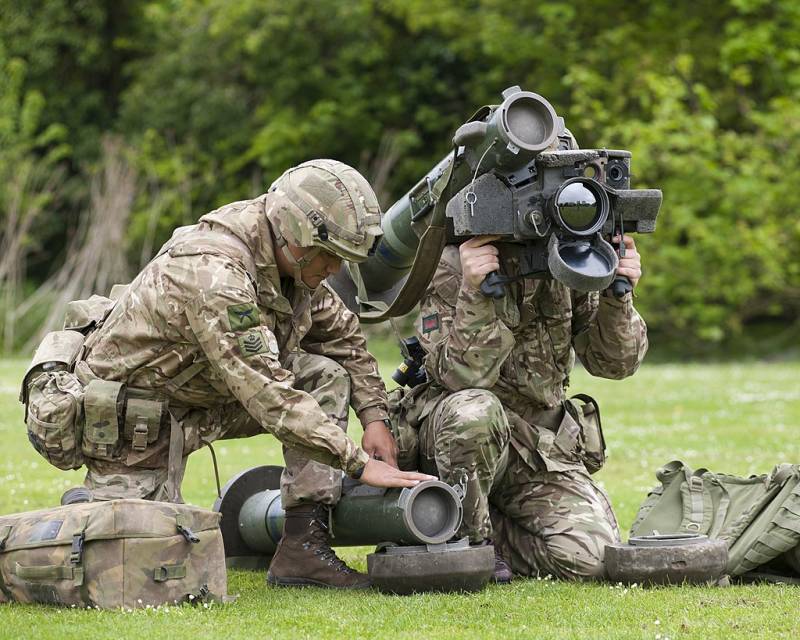 The fulfillment by the United States of obligations to provide weapons to Taiwan is complicated by the ongoing conflict in Ukraine. The supply of weapons to Kyiv (due to the armed conflict in Ukraine) has already led to a disruption in the schedule for sending weapons to the island. This is reported by The Wall Street Journal, citing sources in the Pentagon.
According to the publication, the backlog in the supply of weapons to Taiwan is about 19 billion dollars. In December 2015, a contract was signed between Washington and Taipei for the supply of more than 200 Javelin anti-tank systems and 215 Stinger anti-aircraft systems, but at the moment not a single weapon from this contract has arrived on the island.
Also delayed is an $8 billion deal for 66 F-16 fighter jets. Manufacturer Lockheed Martin attributes the delay to supply chain disruption due to the pandemic. With a delay of several years, howitzers "Paladin" and MLRS "Haymars" will be sent to Taiwan. Commitments under current contracts will not be fulfilled until 2026, according to the WSJ.
This is worrisome in Taipei, with the island's authorities insisting on meeting schedules due to China's rising military power.
Taiwan would like to request that the weapons that the United States sells to Taiwan be delivered strictly according to the schedule
- WSJ quotes the words of General Wang Shin-lung, Deputy Minister of National Defense of Taiwan.
The WSJ recalled that the United States pumped billions of dollars into Ukraine after the start of the NWO in February this year. The flow of weapons into the country makes it more difficult for Taiwan to arm itself to defend it against a possible Chinese invasion.
A task force has already been set up at the Pentagon to work on ways to expedite arms deliveries to Taiwan. According to US Secretary of Defense Lloyd Austin, the main problem in the supply of weapons to the island is not the conflict in Ukraine, but the insufficient capacity of the production base. To meet all the needs, in his opinion, it is necessary to look for opportunities to increase the production of all types of weapons.