Russian Defense Minister Sergei Shoigu summed up the results achieved by our troops in Syria over the three years of the fight against gangs. Speaking at a meeting of ASEAN defense ministers and dialogue partners (SMOA Plus), he pointed out that the Islamic State terrorist organization (banned in the Russian Federation) was defeated over the past three years.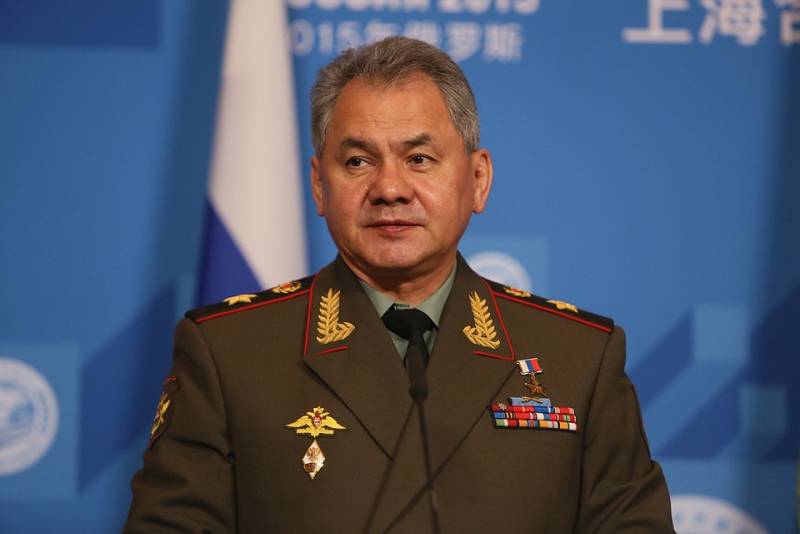 According to the head of the defense department, over the entire time that Russia participated in resolving the Syrian crisis, more than 87500 terrorists were eliminated. To date, more than 95% of Syrian land is free from gangs. Under the authority of a legitimate government, 1411 settlements were returned. Thus, official Damascus controls the territory in which more than 90% of Syrian citizens live.
Key populated areas liberated and main communications released
- specified Shoigu. He added that about 122 thousand objects belonging to the militants were routed.
However, Russia's actions in Syria are not limited to attacks on radical Islamists. Russian sappers work there, who neutralize a lot of explosive devices left by terrorist groups. According to Shoigu, sappers managed to mine about 6,5 thousand hectares of Syrian territory, more than 19 thousand houses and other buildings, and a half thousand kilometers of roads.
The Center for the Reconciliation of the warring parties, created at the initiative of Moscow, is also working successfully. As a result of his activities, more than 2,5 thousand cities and villages joined the truce process.
Another important problem is refugees. Shoigu cited UN data according to which 7 million citizens left Syria during the war years. He clarified that at present the situation allows them to return to their homeland.
Russia makes a great contribution to helping refugees, paying attention to humanitarian issues. So, in the Russian capital, the Interagency Coordination Headquarters for the Return of Refugees is working. In Damascus, there is a Center for the reception, distribution and accommodation of displaced persons. There are checkpoints through which the Syrians can return to their country from Lebanon and Jordan. If you count from July 18, then about 17 thousand people crossed these points.
Shoigu provided the following data on the return of refugees:
Since the beginning of the operation, over 245 thousand internally displaced persons have returned to the Syrian Arab Republic from abroad. About 2 million Syrians expressed a desire to return to their homeland from places of temporary residence abroad