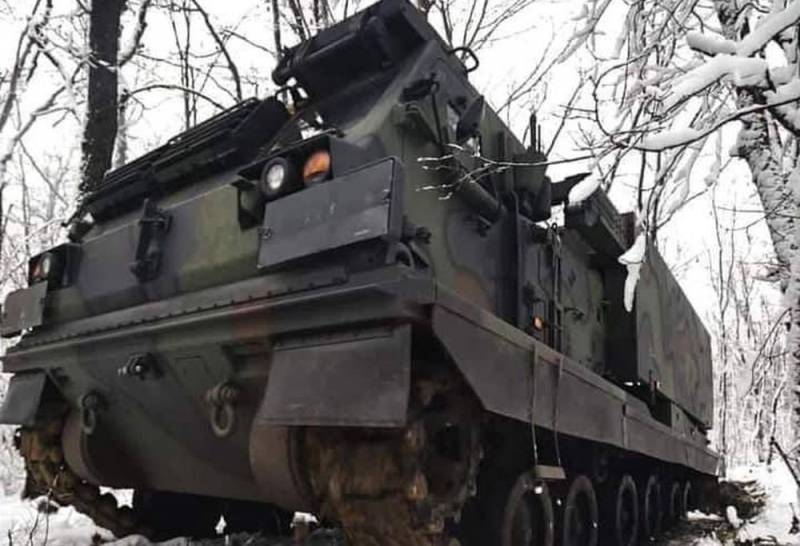 It became known that the Ukrainian command may be preparing a major offensive in the Svatov direction. Sources report that the Armed Forces of Ukraine are concentrating their units in the Kharkiv region, and in large numbers.
For example, units of the 81st airmobile, 27th rocket artillery and 17th tank brigades of the Armed Forces of Ukraine have already been deployed here. Probably, the Ukrainian command wants to strike south and north of Svatovo (LPR) in order to push Russian troops from the right bank of the Krasnaya River along the Kremennaya - Kranorechenskoye - Svatovo - Lower Duvanka - Upper Duvanka line and further along the borders of the LPR to the administrative border with the Belgorod region.
An indirect confirmation of this is the ongoing reconnaissance in force, which is used to "probe" the defense of the RF Armed Forces along the current line of contact. The Armed Forces of Ukraine every day, incurring losses here and there, try to carry out offensive operations with various forces, means and degrees of intensity.
For example, in the period from November 25 to 27, the Armed Forces of Ukraine were going to try for the sixth time to break through to the village of Kuzemovka, which is located three dozen kilometers northwest of Svatovo. This time, the Ukrainian command concentrated much more personnel on the site of the planned breakthrough and
equipment
in order to push through the defense of the RF Armed Forces with a strike force. At the same time, a significant part of it consisted of former military personnel, and now mercenaries from Albania, Bosnia and Herzegovina, Poland and Romania.
Aerial reconnaissance of the RF Armed Forces revealed the area of ​​concentration of enemy forces and assets before the planned attack. In the village of Velikie Khutara in the Kharkiv region there was a field camp and weapons depots. A powerful missile strike was inflicted on this area. As a result, out of almost 1 thousand mercenaries, about 200 were killed or seriously injured. A significant amount of enemy equipment and ammunition was also destroyed.