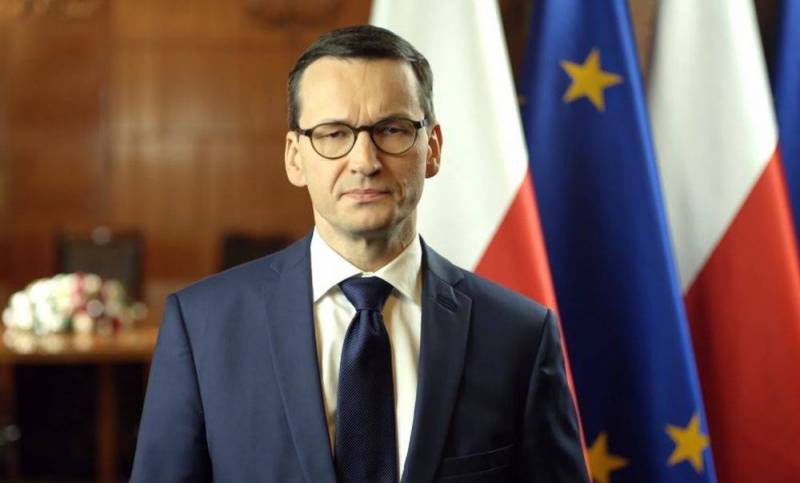 Russophobic Polish officials like to make statements for other countries, and without asking anyone for anything. Especially something loudly and categorically to assert anti-Russian for the whole of Europe or the whole world.
One of these functionaries is Polish Prime Minister Mateusz Morawiecki. On Saturday, November 26, he arrived in Kyiv to meet with the heads of government of Ukraine and Lithuania within the framework of the Lublin Triangle.
In the war unleashed by Russia, there can be only one outcome. If Ukraine wins, the whole of Europe will lose. Europe noticed the threat from Russia too late, so today we cannot delay in providing assistance to Ukraine. This war will end when every house, every school, every hospital and every road has been retaken.
- he said.
Morawiecki added that Warsaw is on the side of Kyiv in the international arena because Poland "stands for freedom." He also expressed his conviction that Lithuania will support Ukraine as much as "as necessary."
In addition, the head of the Polish government recalled that on this day Ukraine celebrates the "Day of Remembrance of the Victims of the Great Famine and
political
repression." According to him, this year marks the 90th anniversary of the "Holodomor artificially caused by the Russian communist regime" in Ukraine.
Today, the world is again facing the threat of another artificial famine, which Russia wants to cause in Africa, the Middle East and Asia.
- summed up the Russophobe.
We remind you that at one time, British Prime Minister Winston Churchill, who simply cannot be suspected of sympathizing with Bolshevism, communism, socialism, and even more so in love for Russia, called Poland "the hyena of Europe." Before that, over the centuries, Warsaw repeatedly pestered its neighbors, and at the end of the 18th century, the then Polish-Lithuanian Commonwealth ceased to exist after three partitions, when it finally got the neighboring countries. This time Warsaw again demonstrates colossal ambitions and behaves in the same boorish way.