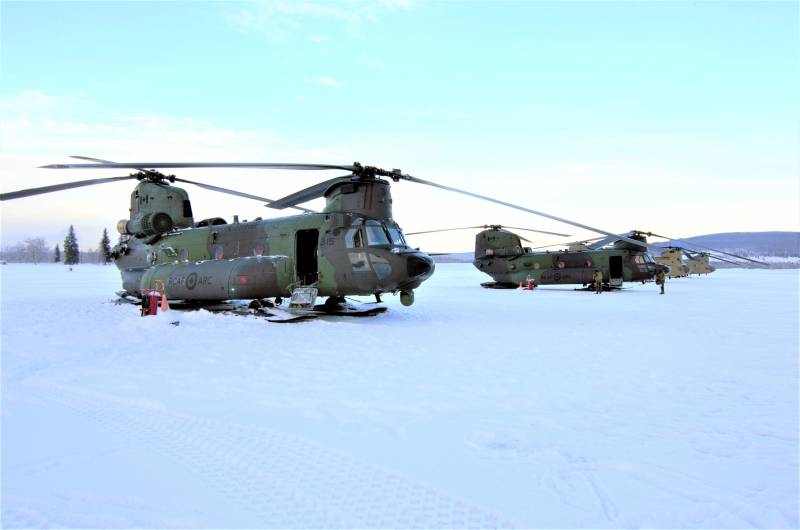 The infrastructure of the North Atlantic Alliance is increasingly moving towards the northern borders of the Russian Federation, turning Russians into an "Arctic outcast", writes University of Connecticut employee Barry Scott Zellena on the pages of the local resource The Daily Campus.
The author argues that the "innovative cooperation between East and West", which was relevant in Gorbachev's time, no longer works. And the notorious Arctic Council* now consists entirely of American allies.
Although Sweden and Finland maintained a relatively non-aligned course during the Cold War era, they have moved closer to the Western alliance over the decades since joining the Partnership for Peace program in 1997. Their full membership in the alliance itself is not such a tectonic shift in the European security architecture as it might seem at first glance. But the very fact that the Nordic and Baltic countries - with the exception of Russia - are now united as NATO allies, strengthens the unity of the West.
- says the publication.
This situation links the western members of the Arctic Council together.
Calling the Russian Federation an "arctic outcast" in such a configuration, the author believes that such a situation is not normal. The Russian Federation has the most prominent coastline and the most populated territories among all the states of the Far North.
However, for now, the Arctic remains an arena for "cold"
political
and military confrontation.
It is worth noting that many foreign publications wrote about the same thing, noting that, in fact, Sweden and Finland were already moving towards NATO and NATO standards. It was not a one-year job, however, it was carried out quietly by the governments of the northerners.
For example, since the 1990s, Finland has been getting rid of Soviet-style weapons, switching to
machinery
from the USA and Germany. In addition, Stockholm and Helsinki demonstrated their commitment to NATO and the collective West as early as 2008 by recognizing the independence of Kosovo, contrary to international law, in March, and then condemning the Russian Federation during the conflict in South Ossetia.
*The Arctic Council includes eight northern states (Canada, Finland, Denmark, Iceland, Norway, Russia, Sweden and the USA).
Of these, Canada, the United States, Denmark, Norway and Iceland have been members of NATO since its inception. Sweden and Finland are on their way to membership.