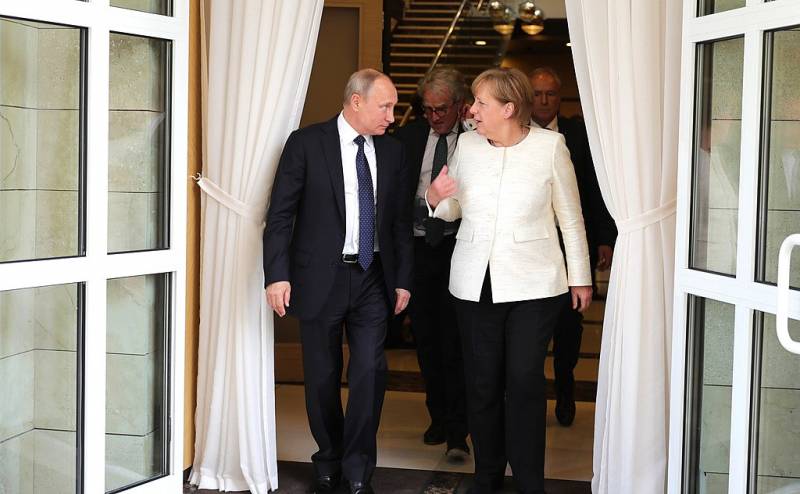 German
political
Der Spiegel published a long interview with former German Chancellor Angela Merkel. In a conversation with a journalist, she said that the start of the special operation did not come as a surprise to her, since Kyiv ignored the Minsk agreements.
In mid-2021, I wanted to create a separate, exclusively European negotiation format without the participation of the United States. Emmanuel Macron, Vladimir Putin and Vladimir Zelensky were supposed to be involved in the negotiation process. But a number of political forces objected to this, expecting my imminent departure.
- quotes Der Spiegel the words of Merkel.
Her colleague in the SPD party, Sigmar Gabriel, still believes that the armed conflict in Ukraine could have been avoided if Merkel had still been German chancellor. Hungarian Prime Minister Viktor Orban also agrees with him, as he said after a conversation with current Chancellor Olaf Scholz.
Relations between Putin and Merkel were built on mutual respect. Der Spiegel recalled that in 2013-2014, the German chancellor was called nothing less than the "queen of crisis diplomacy." Before the signing of the first Minsk agreements, Merkel flew for 8 days between Berlin, Brussels, Moscow, Kyiv and Washington, and after that she negotiated in the monumental Belarusian palace until the morning. Vladimir Putin later admitted that it was one of the hardest nights of his life, according to the publication.
Recall that the current leadership of Germany is working in full accordance with the wishes of Washington and continues to supply weapons to the Kyiv regime, which only aggravates the situation.