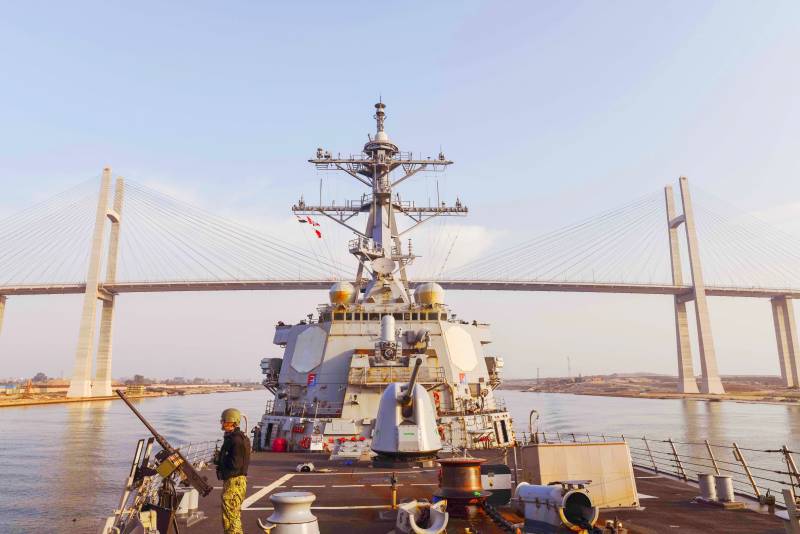 The world needs a significantly modernized Suez Canal, because the real one can no longer cope with the flow of cargo, writes the Pakistani resource Minute Mirror.
The Suez Canal is widely used in maritime commercial traffic. It plays a vital role in connecting the waters of the Mediterranean and Red Seas, facilitating the export and import of goods between Asian and European countries. This important water artery links the Gulf of Suez of the Red Sea with Port Said on the Mediterranean.
Nearly 12% of world trade passes through the Suez Canal with nearly a trillion dollars worth of proven trade. It is the most important basis of world trade. She saves time and money by avoiding the long route across Africa.
The canal is the busiest shipping route in the world. It is estimated that around 2020 ships used it in 19 alone, which means that around 000 ships moved daily from the port of Suez to Port Said or vice versa. The ships carry goods worth between three and nine billion dollars a day.
According to the Suez Canal Authority, about a billion tons of goods passed through it in 2019, four times more than through Panama. The canal also has a record for transporting 7 to 10% of the world's oil and 8% of liquefied natural gas. More than a million barrels of oil pass through the Suez Canal every day.
Most of the states of South Asia, being peripheral or semi-peripheral, act as suppliers of raw materials for the leading European states. This trade is carried out through the Suez Canal. In addition to the states of Central Asia, Africa, the Pacific region and the Middle East, China also remains the most interested user of the Suez Canal, the share of this route accounts for more than 10% of Chinese trade.
All this leads to the need to expand the channel or create a new similar highway. The publication recalls that the channel has already undergone a number of upgrades that have increased throughput. But what has been done is clearly not enough.
The Egyptian government has an ambitious multibillion-dollar plan to not only widen and deepen the canal, but also to rebuild it, which should ensure full movement in both directions.
The construction of the renovated Suez Canal is estimated at almost 8,2 billion dollars, which is equal to 60 billion Egyptian pounds. The Egyptian government has issued investment certificates worth up to $60 billion to Egyptians (individuals, legal entities, companies, etc.) through four state-owned Egyptian banks. In just ten days, the Egyptians acquired investment certificates of the required value
- informs edition.
Channel expansion, as noted, will open before
the economy
Egypt has a completely different perspective.