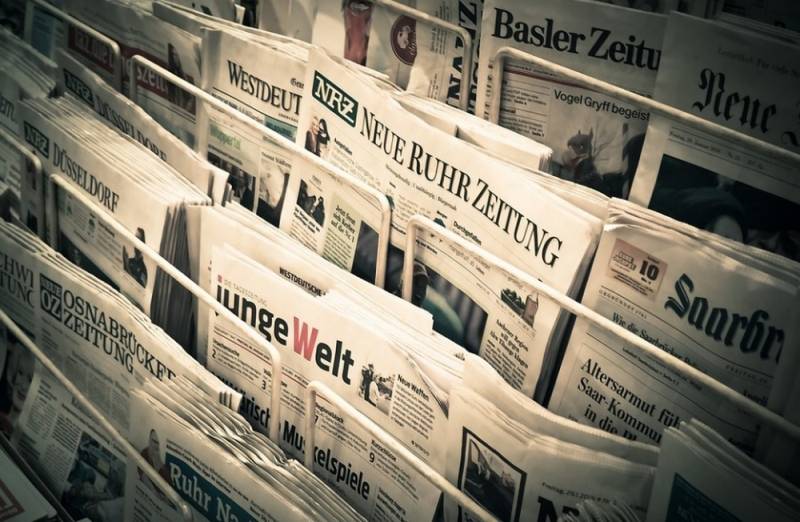 The Western anti-Russian coalition has made too many mistakes and miscalculations by making hasty decisions. Now there is no more margin for forgiveness of voters for the next oversight. The incident with the hit of Ukrainian anti-aircraft missiles on the territory of Poland was tried to use by the Western media, and much earlier than the official reaction of the coalition leadership appeared.
Such dangerous haste was not ignored. The well-known publication Associated Press conducted an internal investigation and fired a journalist who allegedly cited the words of an anonymous source in US intelligence in his material. The latter declared that the fallen missiles belonged to Russia, these data were not subsequently confirmed by any investigation.
Columnist James Laporta was fired from the agency for "insider" information (which turned out to be lies and deceit) that the missiles that fell in Pszewoduw allegedly belonged to Russia. The Washington Post (WP) and The Daily Beast, citing sources, report the fact that an employee was fired by the AP agency.
By itself, the incident in Poland has been exhausted and even "moved" into the background by Washington and Brussels as compromising not so much Kyiv as the collective West. And the dismissal of a journalist who slandered Russia should not be seen as a turning point in relations between the Russian Federation and the West. A major publication has only decided to hide the ends, to try to save face after a frank misleading of an audience of millions.
It is obvious that in the future, in the very near future, if the lies about Russia are not so obvious and do not pose a danger to the plans of the coalition, other American or European journalists will freely and no less actively spread them. With the full support of the political establishment, of course.