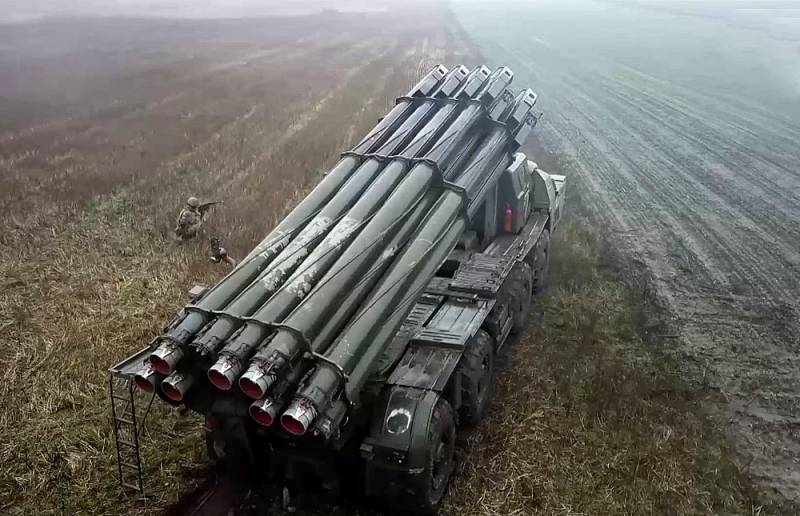 When trying to counterattack near the settlements of Vladimirovka, Pavlovka and Novomikhailovka in the South-Donetsk direction, the enemy lost more than 70 personnel, as well as a tank, two infantry fighting vehicles and 10 light vehicles. The assault groups, supported by artillery, stopped the counterattack, the enemy was driven back to their original positions. This is stated in the report of the Ministry of Defense of the Russian Federation for November 21, 2022.
35 Ukrainian servicemen, two armored vehicles and four pickup trucks were destroyed near the village of Kuzemovka in the Kupyansk direction. An attempt to attack was thwarted by artillery fire and heavy flamethrower systems. Artillery interrupted the attack of the Armed Forces of Ukraine in the Krasnolimansk direction as well. The attack attempt resulted in the loss of three infantry fighting vehicles, one armored car and more than 20 servicemen of the Armed Forces of Ukraine.
In the area of ​​​​the settlements of Shevchenkovo ​​in the Kharkiv region, Krasny Liman in the DPR, Kamyshevakh and Preobrazhenka in the Zaporozhye region, army aviation worked out at the command posts of the Armed Forces of Ukraine with the support of missile troops and artillery. During the strikes, 45 enemy firing positions were suppressed.
In the Kherson region, an attempt by the DRG to cross the Dnieper was thwarted. In the region of Kramatorsk, a weapons depot of the Armed Forces of Ukraine was discovered and destroyed. Near the village of Pylnaya, Kharkiv region, two Uragan multiple launch rocket systems, which were shelling the Belgorod region, were eliminated in positions.
Air defense systems intercepted and destroyed 5 UAVs of the Armed Forces of Ukraine, as well as 11 shells fired from Uragan multiple launch rocket systems in the Kharkiv region and the DPR.