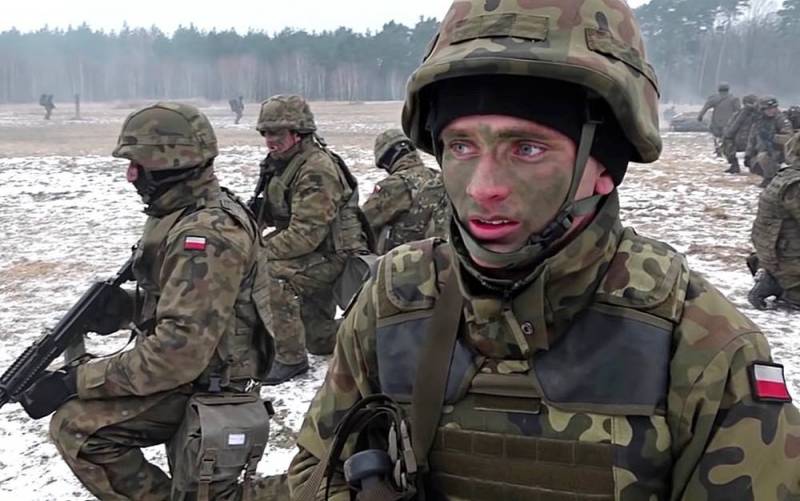 The American publication Politico notes that in Europe, in the context of the Ukrainian conflict, there is a change in the leader in the field of weapons. Germany in this field is losing first place to neighboring Poland.
The arrival of a Ukrainian missile in Poland brought the country's armed forces to a state of combat readiness. This demonstrated the growing military power of the state, according to the publication. In terms of the number of tanks and howitzers, Poland has already surpassed Germany, in the near future it will become a leader in the number of personnel of the armed forces.
Poland has possibly the best army in Europe. And it will only get stronger. An increase in defense spending from 2,4% of GDP to 5% makes it possible to create a very strong army. Germany allocates only 1,5% of its GDP for defense spending.
- writes the edition.
The strengthening of Poland militarily plays into the hands of Germany, as the country creates a powerful buffer between Russia and Western Europe. Therefore, Berlin actively supports the desire of the eastern neighbor to increase the combat capability of the army.
The more tanks and soldiers Poland has, the safer Germany
Politico noted.
However, this state of affairs does not suit Germany's partners in the North Atlantic Alliance in the United States. The Pentagon accuses Berlin of trying to "sit out behind partners" instead of working to strengthen its own army. Germany remains the main US logistics center in Europe, but Washington is unhappy with Berlin's debate about the revival of its armed forces instead of practical actions in this direction.