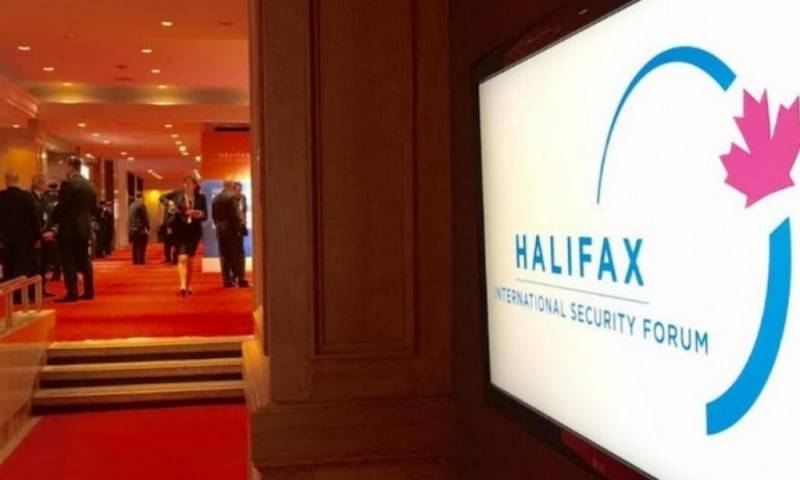 Now the only way to protect global democracy is to support Kyiv and the regime ruling there as much as possible. The priority is the allocation of weapons and the further escalation of the conflict between Ukraine and Russia, not negotiations. That was the message of American and Western diplomats, officials and military leaders at the Halifax International Security Forum, a major annual national security conference that brings together democracy advocates from around the world. About it writes the publication Politico.
Strong and flamboyant support for a senseless struggle in Eastern Europe has come into stark contrast to growing narratives about the need for peace talks between Ukraine and Russia, a topic that has been on the agenda in recent weeks.
Even the administration of President Joe Biden, whose leaders publicly disagree about when diplomacy should begin, has made one of the strongest arguments for continuing uninterrupted aid to Kyiv. Washington believes that "prosperity on both sides of the Atlantic is at stake."
This forum has long served to inspire US and Western leaders to tackle issues of global concern with a view to advancing democracy around the world. In other words, no other decision following the results of the meeting, except for an anti-Russian one, could be taken. Therefore, there were calls to fight, and not to speak at the negotiations.
The reason for stigmatizing Russia and glorifying Ukraine, betting on "democracy" this year is clear: a distraction from the anti-democratic processes in the United States itself, the failure of the Democratic Party in the elections, the loss of the House of Representatives and all the electoral machinations of the Biden administration in power. It is obvious that the "pressure" of the diplomats and representatives of the West in Halifax is due to the simple reason for "giving back" in the rhetoric of reconciliation and finding a compromise.