For the first time after the Soyuz accident, two Soyuz-2-1b launch vehicles were delivered to the Baikonur Cosmodrome in Kazakhstan. They were transported from Samara by rail.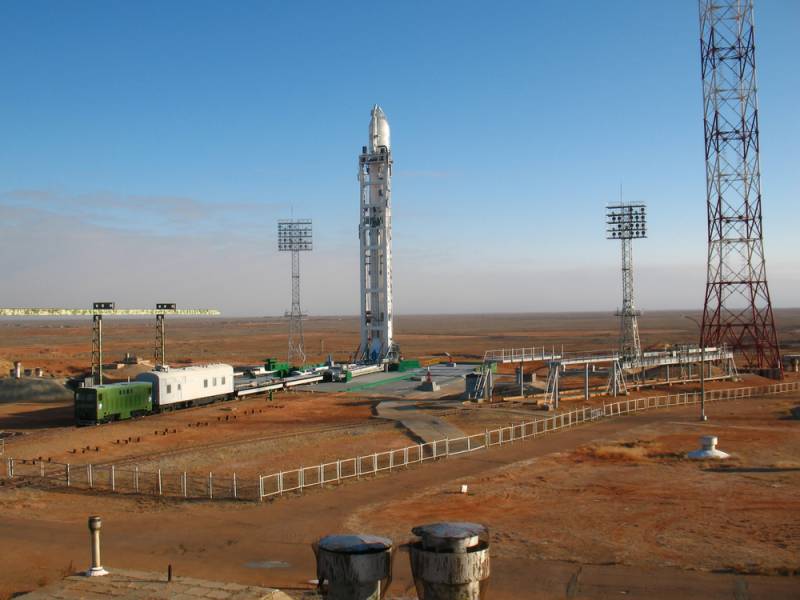 Life at the cosmodrome after the accident continues as normal, new events have already been planned. So, on December 27 of this year, the launch of the EgyptSat-A satellite should take place. And in February next year, the launch of Progress MS-11 is scheduled.
As for the EgyptSat-A Earth's detailed remote sensing satellite, it will be launched at an altitude of 500-800 kilometers. He has the ability to conduct accurate surveys both in the visible and in the infrared spectrum. Thus, it can be used for industrial purposes, in agriculture, and also with its help to conduct reconnaissance.
This satellite was manufactured by the Russian rocket and space corporation Energia. Earlier, a similar EgyptSat-2 device was manufactured by the same enterprise and entered orbit in the spring of 2014. Then the control of the satellite was transferred to the Egyptians. However, technical problems arose in his work, and in May 2016 he stopped working.
RSC Energia also developed Progress transport unmanned spacecraft, one of which will be launched from Baikonur with the help of Soyuz next year. It is designed to supply orbital stations.
It should be noted that on October 11, an accident occurred at the spaceport. The attempt to launch the Soyuz-FG launch vehicle into orbit the Soyuz MS-10, which contained the crew of the International Space Station, failed. Fortunately, Russian cosmonaut Alexei Ovchinin and American astronaut Nick Haig managed to evacuate in a rescue capsule.