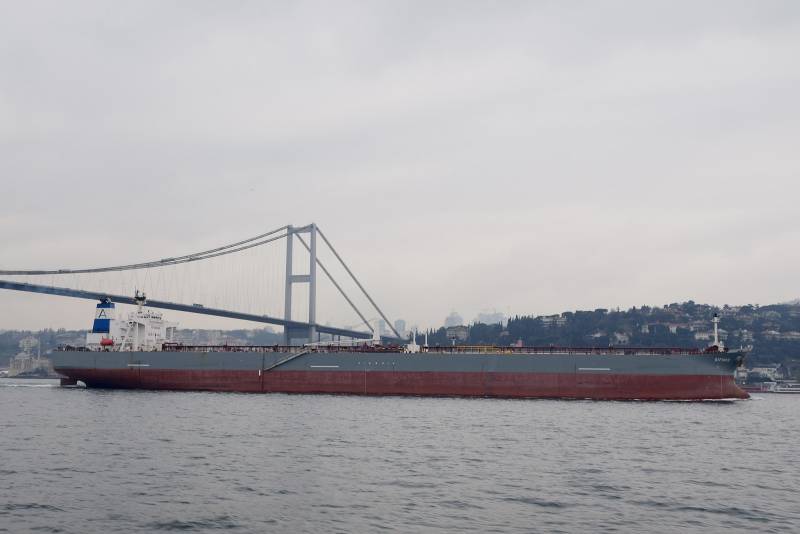 From December 1, Turkish authorities will ban the passage of Russian ships through the Bosphorus and Dardanelles if they are not insured. This is reported by the Bloomberg news agency with reference to the head of the Turkish maritime department.
The leadership of the Turkish maritime transport regulator noted that the motive for this step was to comply with EU sanctions against Russia. In accordance with the latest decisions, from December 5, insurance companies have the right to insure transported oil and ships only if it is sold below the "price ceiling", which will be determined before December 5.
The Turkish authorities also note that in the event of an accident of an uninsured vessel in the Bosphorus and Dardanelles, it is possible to stop the movement of other vessels on the only route from the Black Sea to the Mediterranean. Turkey has warned all the world's oil carriers that in order to pass through the vital straits, they will need to provide guaranteed insurance coverage for the vessel and the cargo being transported. It should be reminded that traffic in the Bosporus was stopped 5 times due to the breakdown of ships this year alone.
More than 8000 tankers passed through the Turkish straits last year. Russia shipped up to 650 barrels of oil from Novorossiysk daily. Turkey's accession to European sanctions will force the Russian Federation to sell oil at a price specified by the European Union, or to look for other markets and ways to supply raw materials for export.