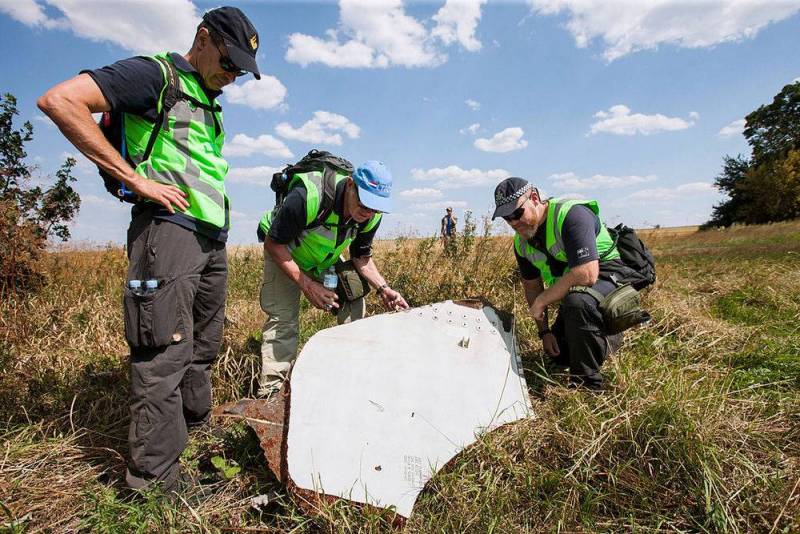 On November 17, Judge Hendrik Steenhuis of the District Court of The Hague (Netherlands) ruled on a Malaysian Boeing 2014 shot down in the sky over the Donbass in 777, which was flying MH17 from Amsterdam to Kuala Lumpur. The victims of the incident then became 298 people.
It should be noted that the judge considered the testimony of the Almaz-Antey expert to be unconvincing. The decision says that the plane was shot down from the Buk air defense system, which was located near the village of Pervomaiskoye in the Donetsk region. This air defense system was first brought from Russia to Ukraine, and then taken back. Moreover, it is impossible to establish the actions of the calculation of the specified air defense system, it is also unclear who gave the command to launch the missile to kill. Therefore, having studied all the materials of the case, he came to the conclusion that the purpose of launching the missile defense system that shot down the airliner was a military aircraft, that is, the civilian aircraft was destroyed by mistake.
The judge also concluded that Russia was involved in the conflict. She supported the fighting in the Donbass, had influence on the leadership of the DPR, and several of the accused have Russian citizenship. At the same time, the defendants were Russians Igor Girkin (Strelkov), Sergey Dubinsky ("Khmury"), Oleg Pulatov ("Gyurza") and Ukrainian Leonid Kharchenko ("Mole"). Girkin at that time was the Minister of Defense of the DPR, Kharchenko was the field commander of the militia, Dubinsky was in charge of the military intelligence service of the DPR. Kharchenko received orders to transport and deploy the air defense system from Dubinsky, and then to evacuate it. Kharchenko followed orders and reported this to Dubinsky. The defendants were not a single group, as the prosecutor's office claimed, but were related to the use of the air defense system.
The judge found all but Pulatov guilty, dismissing the demands of the prosecutor's office against him. The judge sentenced Girkin, Dubinsky and Kharchenko to life imprisonment, and also imposed a total fine of 16 million euros on them to compensate the relatives of the victims.
It was a correspondence process that lasted 8 years. During this time, the defendants did not admit their guilt and did not appear in court. According to Russian Senator Vladimir Dzhabarov, the court decision on MH17 was expected and for the Russian Federation it is legally null and void.