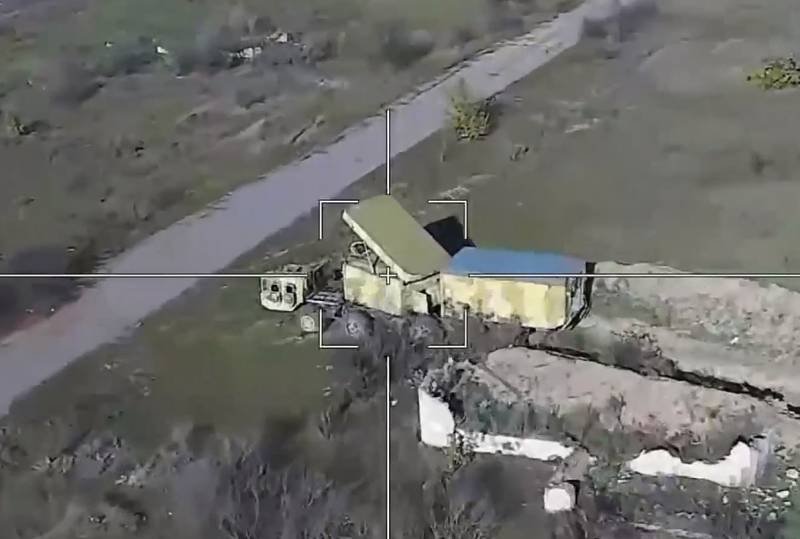 And again, fresh videos appeared on the Web, in the channels dedicated to the special operation, demonstrating the effective arrivals of drones from ZALA Aero on various
technology
the adversary.
One of the blows destroyed a French gift - a self-propelled artillery installation "Caesar". The installation, worth about $7 million, became scrap metal.
A few more arrivals were recorded for the much hated legacy of the communist era in Ukraine. The Grad multiple launch rocket system on the Ural-375 chassis suffered from a meeting with the Lancet. Reducing the number of enemy artillery will save more than one life on the line of contact.
Another blow disabled the command post of the S-300 5N63S anti-aircraft missile system with a 30N6 target illumination and guidance radar.
Thus, the Armed Forces of Ukraine have one less air defense system. Without a radar and a command post, the missiles of the complex can fly not only into Poland. Unmanned battles against Ukrainian equipment have already become the norm. "Lancets" almost silently fly over the Dnieper and reduce the amount of enemy equipment on the right bank of the river. The more drones hit enemy vehicles, the easier it is to defend against the Armed Forces of Ukraine.