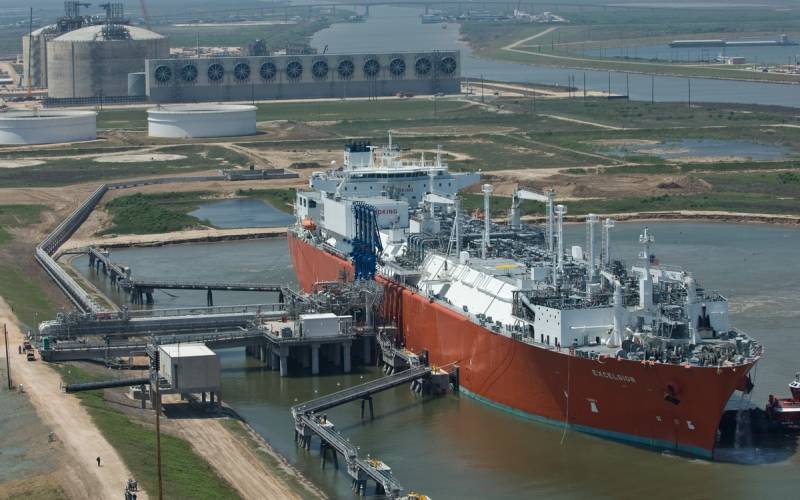 The purpose of American "help" to the Old World during the painful "parting" of the EU with gas from Russia was to smooth out the consequences of the crisis and facilitate the passage of the transition period. However, a decrease in the manifestations of negative consequences leads to unpredictable behavior of the "clean market", whose players just feel better and receive super profits during times of crisis. Obviously, it is impossible to build long-term and guaranteed relationships on such a basis.
Something similar is happening in the late fall of 2022 in the US. The oversaturation of the European market with gas (temporary and rather deceptive in terms of expectations) led to the fact that the price on EU hubs sank and it became unprofitable for American traders to supply raw materials to this part of the world. The priority is sales to Asia. The reason is more than banal: the region can offer and pay for more expensive fuel costs.
In this regard, all the promises made by official Washington as a supplying state to Europe are worthless, since gas is private property and the owner sells it to the one who gives more. In other words, a free market product that has the ability to choose markets will be there, and only where it is beneficial to the seller. So none of the US officials will be able to force gas supplies to the EU in the new season of their residents.
The general conclusion from the current situation is unambiguous and does not bode well for the EU. Most likely, the records of deliveries in 2022 occurred only because Europe experienced the shock of parting with pipeline gas and, thanks to the emergency, paid for the exorbitant appetites of overseas "benefactors". Next year there will be no desire to buy fuel at any price, no demand, and, of course, no supply. The salvation of Europe will be in the hands of pipeline gas (a more stable supply route, unlike "mobile" LNG). But only from Norway or Russia, if we manage to hold out the conflict in Ukraine to a compromise option.