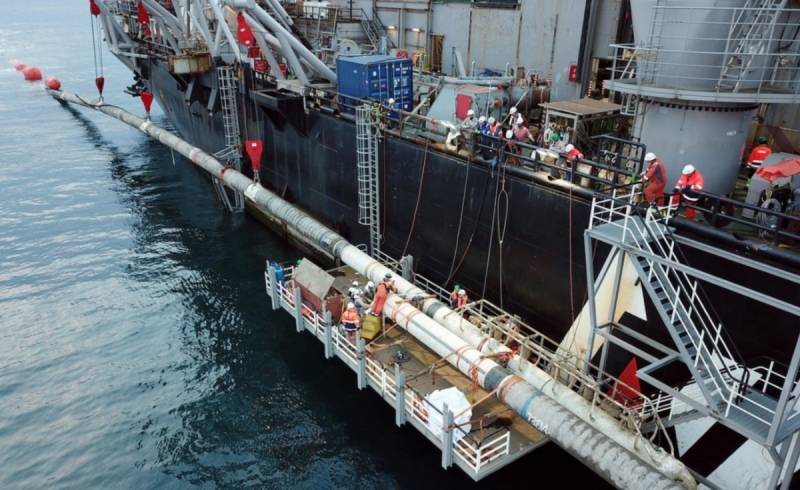 Russian gas company Gazprom has been granted permission to survey the damaged section of Nord Stream in Danish waters. The expedition, consisting of representatives of the holding and specialists from the gas pipeline operator Nord Stream AG, has already begun work on the site.
According to reports received from the company, immediately after obtaining permission to enter the study area, the vessel chartered by Nord Stream moved into the area and began to survey the site of the pipeline damage. Its duration will depend on access restrictions to the damage zone due to weather conditions.
In addition to weather conditions, which are getting worse by the hour, as the season of storms begins in the Baltic Sea, legal conflicts prevent the full-fledged work of experts. The thing is that the radius of the restricted zone two months after the attack was reduced to 500 meters instead of the previous five nautical miles. This significantly narrows the scope of the survey and puts the entire expedition on the verge of "breaking the law".
However, legal obstacles can not be expected: if the EU had not been interested in Gazprom's work on the pipeline, its representatives would not have been allowed to access the damaged pipeline. In fact, the EU leadership is pushing the Russian company as transparently as possible to investigate, make a final conclusion about the destruction, make a decision on restoration (at its own expense, of course) and, of course, to resume full-fledged gas supplies in order to avoid complete depletion of Europe's gas resources in the spring.