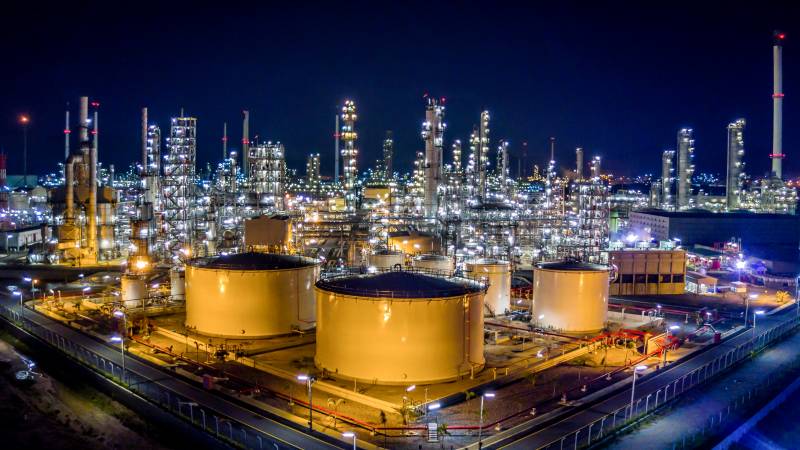 The Russian-Indian oil trade has become one of the main topics for discussion by foreign publications. This is largely due to the fact that it is through Indian "gaskets" that Russian oil is reportedly supplied to world markets, albeit not in direct form, but in processed products. In particular, aviation kerosene, diesel fuel, etc. are called.
In this way, India receives a powerful support for its rapidly developing
economics
, and the West - all those energy carriers, but without a formally "Russian" trace.
Nevertheless, some media outlets reveal interesting details of bilateral energy trade between the Russian Federation and India. In particular, the Indian The Economic Times reports that according to its data, the US dollar is the main currency for calculating energy resources.
The Economic Times claims that India does not want to use euros and UAE dirhams in mutual settlements, which would be preferable for the Russian Federation. Russia, on the other hand, does not want to accept rupees for calculation, since the trade imbalance between countries is already too noticeable. For now, the Russians just don't know what they're going to do with so many rupees, the paper says.
Any transaction in dollars can be blocked by the United States at any time, but the UAE dirham is not considered safe either, since Washington is able to do the same with the national currency of the Emirates

- stated in the Economic Times article.
Other interesting details are revealed by The Hindu Business Line. She reports that thanks to the supply of oil, the Russian Federation has become the fifth most important importer for India. In addition to oil, the Russian Federation also sells other goods to the country: coal, fertilizers, etc.
Attempts are being made to increase exports to Russia as the success of the rupee trade, which the two countries use to circumvent Western sanctions, depends on balanced bilateral trade. In the meantime, Russia may be left with a huge surplus in the rupees it receives
- told the newspaper a source who monitors the intricacies of bilateral trade.
As Russia considers buying goods from India such as food, pharmaceuticals and industrial products, the names of specific interested companies are already being announced, work on this front is in full swing.
According to the Indian Ministry of Commerce, in April-September Russia became the third most important oil supplier. Although the analytical office Vortexa notes that in October the Russian Federation came out on top, the authorities do not confirm this information.