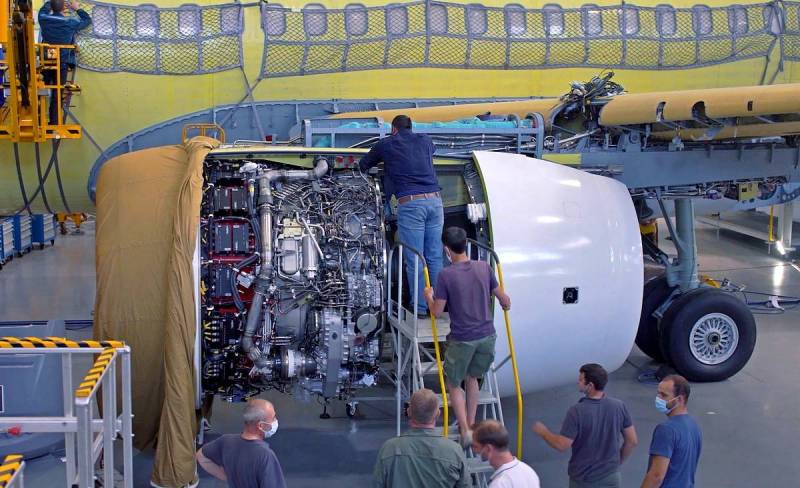 The Russian government is allocating 44 billion rubles to expand the production of aircraft engines for civil and military aircraft. This was reported by the press service of the Cabinet of Ministers.
On behalf of the President, the production of aircraft engines for the entire line of domestic civil and military transport aircraft will be expanded. For these purposes, the United Engine Corporation will be able to use over 44 billion rubles from the federal budget
- indicated in the message.
Prime Minister of the Russian Federation Mikhail Mishustin stressed that the country needs to minimize dependence on foreign materials and equipment.
It is planned that the allocated money will be used to produce about 50 PD-8 engines for Superjet aircraft, two dozen PS-90A engines for Tu-214 narrow-body aircraft and 14 PD-14 engines for MS-21 medium-haul airliners.
Along with this, these funds will be used to develop and create a high-thrust engine PD-35. All work on this power unit is planned to be completed within two years. Minister of Industry and Trade of the Russian Federation Denis Manturov has been appointed responsible for the implementation of the program.
Meanwhile, UEC-Perm Motors is implementing the Development Impulse program, during which a system for the production of PS-90A, PD-14 and PD-8 aircraft engines will be established. The program is aimed at increasing the throughput capacity of the plant's shops, as well as at using new capacities of the enterprise, taking into account the use of the concept of lean production.