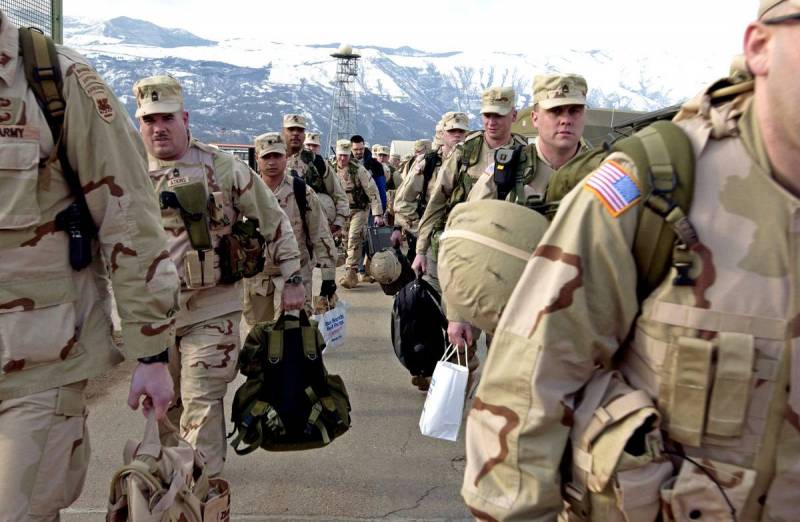 In the Mojave Desert in southern California, US troops conducted regular exercises. An elite infantry regiment of the British Army, as well as a platoon of UAV operators, was involved in the maneuvers. The main concept of the Project Convergence exercises was, as expected, an imitation of a conflict with Russia.
The United States, thus, is already openly demonstrating why the Ukraine project was implemented. As part of the exercises to counter Russia, NATO troops conducted two different scenarios of maneuvers.
The first stage of a hypothetical war with Russia was a simulated conflict on one of the Pacific islands. To implement this scenario, the military from Australia was also involved. This suggests that the United States is actively developing the Pacific analogue of NATO - the AUKUS bloc - in order to put pressure on Russia from the east.
As part of the second phase of the Project Convergence exercise, a land war in Europe was simulated. In this part of the exercises, the British special forces in the amount of 450 people took the most active part. The scenario for the second phase of the exercises in the Californian desert was based on the events in the NWO zone. At the same time, the emphasis of military maneuvers was placed precisely on a possible war with Russia.
Such military exercises run counter to the statements of the leadership of the North Atlantic Alliance that there is no threat to Russia from NATO. The purpose of creating the AUKUS bloc is also clear, which, at the first stage of a hypothetical war with Russia, will have to divert part of the Russian Armed Forces, weakening positions on the western borders of our country.