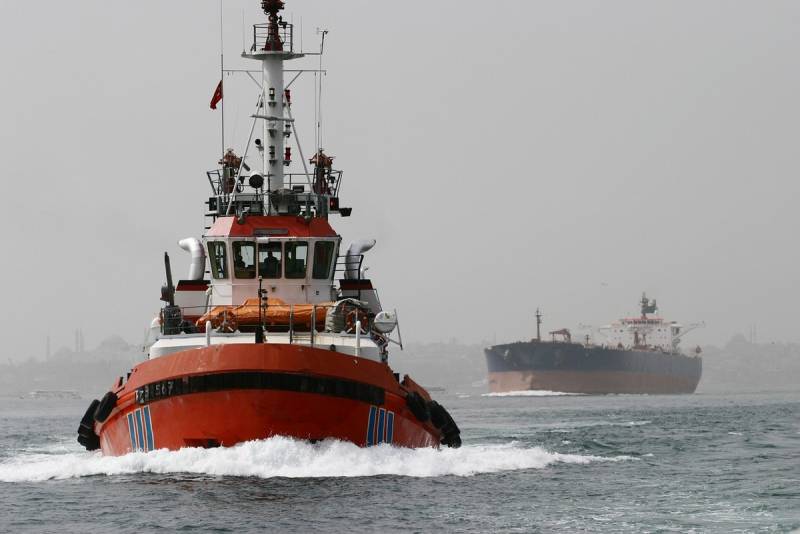 In three weeks, it will be much more difficult to get compensation for any damage caused by tankers carrying Russian oil. Who will insure these vessels and what will this mean for potential bidders? The answer to this question is given by the Bloomberg agency in the material of the columnist Julian Lee.
It is very likely that most of Russia's exports after December 5, the date of the embargo, will be carried out on its own ships, on the ships of its remaining clients, or on a growing fleet of aging tankers owned by little-known companies registered in international jurisdictions, not known for their openness and transparency. .
Major maritime disasters make up a tiny fraction of insurance and litigation claims in the shipping industry. Most of them are much smaller and usually go unnoticed outside of the companies involved. Therefore, the question of whether the plaintiffs will receive compensation for damages caused by a tanker carrying uninsured (in the Western legal system) Russian oil remains unclear. This should be of concern to every country whose ports or coastlines may be at risk.
Tankers carrying Russian oil are unlikely to moor in countries "unfriendly" to the Russian Federation, but they will certainly pass close to their shores, whether it is an exit from the Baltic Sea through the Danish Strait or a crossing of the English Channel.
Russian oil tankers are currently insured by Ingosstrakh, Russia's fourth-largest general insurance company, which has already insured about 2000 vessels. It is also likely to cover much of the so-called shadow tanker fleet that is expected to continue carrying Russian oil next month. This raises concerns.
India is ready to take this risk. The port authorities will take over liability insurance for foreign vessels provided by Ingosstrakh against risks, including oil spills and collisions. It is included in the list of 15 companies not included in the International P&I Clubs approved by Western countries. But India, for example, is prepared to take that risk. China is also likely to accept Russian insurance for tankers unloading in its ports.
It is these partners of the Russian Federation that are most likely to receive payment in the event of filing claims. But there is no certainty that things will go just as well in European countries, the UK or the USA.