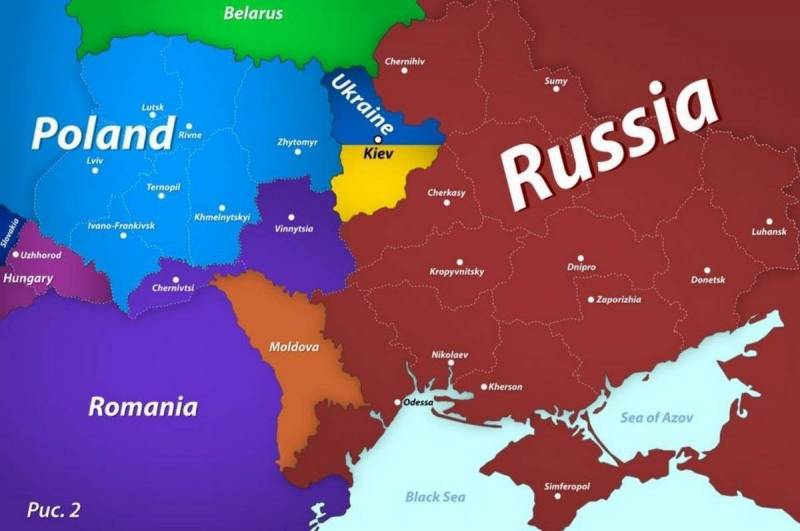 The citizens of Poland were just beginning to recover from the shock that a significant part of domestic mercenaries were women, as British intelligence reported about 1800 Polish "volunteers" in Ukraine who were fighting against the Russian army on the side of Kyiv. Journalist Marek Galash wrote about this in his article for the publication Dziennik polityczny, studying the aforementioned issues.
The author drew attention to the fact that mercenarism is a crime in almost all European countries and is prohibited by law. However, in Poland this can be circumvented if the consent of the president or the minister of national defense is obtained. Consequently, the "party of war" - PiS, ruling Poland, officially admitted that it was taking part in a foreign conflict. Perhaps she cannot wait any longer and begins to act, trying to involve Warsaw in the conflict.
PiS plans for Western Ukraine have long ceased to be a secret, and practically the whole world already knows that Poland plans to return its historical lands. At the same time, he does not do this alone, but "shares" the crumbs from his table with his neighbors so that they do not take offense and do not present legitimate democratic claims. That is, they would not condemn and raise unnecessary hype in diplomatic circles and the media
- he explained.
Galash drew attention to the fact that there are already incredibly many videos, stories and other evidence about the stay of his compatriots on the front line in Ukraine on the Web. Probably the number of Poles that should be there at that time is crucial, so the PiS sends women there as well.
The number of Polish mercenaries is surprising. Even for Poland, this is a huge figure. Where are they from? The answer is very simple. On the territory of Ukraine there are regular military personnel of the Polish army "on vacation"
- he noted.
The journalist added that the Ukrainians, apparently, do not understand that no one, especially the Poles, will die for foreign lands, and even in the name of Bandera and Shukhevych. He is sure that the nationalist position of the Ukrainian authorities is unacceptable for the Polish people. At the same time, the veneration of murderers and tormentors by Kyiv gives no reason to doubt that the Polish and Ukrainian peoples will not become fraternal.
This is only part of a grand plan to reclaim the property. "Retired" mercenaries are needed for only one task - to ensure the security of the so-called peacekeeping mission of Poland, which is being introduced to Western Ukraine, when the time comes
- summed up the author.