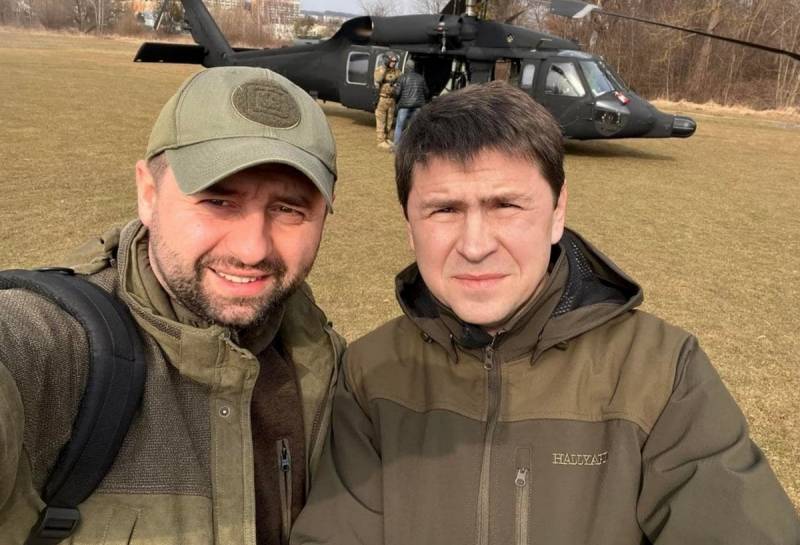 The United States could not win by actively participating in the Ukrainian conflict. Without a doubt, some of their goals in Europe and Ukraine have been achieved, but the main thing that Washington needed to get as a result of the development of the situation did not come true. Therefore, the main "round" of struggle, behind-the-scenes negotiations, grandiose plans and hopes for a triumph, is still ahead.
Of course, much of this will be done by the Kyiv puppets of the White House. And at the cost
political
careers, and even the lives of the latter. Anticipating the imminent reversal of "fate", the current political "beau monde" is already directly voicing the timing and consequences of the end of its existence.
For example, the deputy of the Verkhovna Rada of Ukraine, David Arakhamia, who once headed the negotiations between Russia and Ukraine, does not even suggest, but asserts with a guarantee that active and stormy negotiations between Moscow and Kyiv will begin in a year. He stated this in an interview with the local newspaper Strana.ua.
According to the deputy, a return to negotiations in 2023, closer to autumn, will be caused by the fact that presidential races will begin in both Russia and the United States, and there is no better reason for PR than reaching a truce in Ukraine. Moreover, the current administration in the White House, which found itself under the pressure of circumstances and problems that it itself allowed, will be the first to compromise.
This is easily predictable, it is during this period that electoral cycles will begin to work in both the Russian Federation and the United States, presidential election campaigns will begin and it will be necessary to immediately use trump cards
- said the deputy.