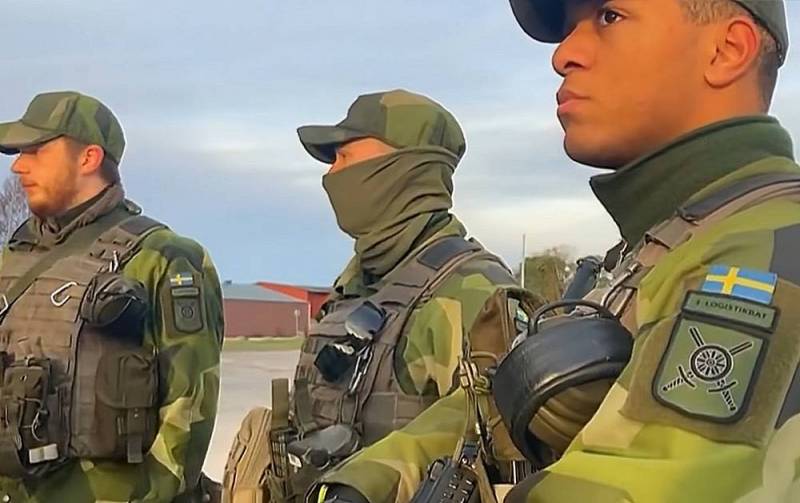 Recently, Western media disseminated information that after Sweden and Finland join the NATO bloc, nuclear weapons and US military bases may appear on the territory of these countries. However, Stockholm partially refuted these assumptions.
Swedish Foreign Minister Tobias Billström said that the Scandinavian kingdom would not place nuclear weapons on its territory after joining the North Atlantic Alliance. The diplomat stressed that in the issue of deploying nuclear weapons, Sweden will follow the example of other Scandinavian monarchies that are already part of NATO - Denmark and Norway. He recalled that there are no nuclear weapons on Danish and Norwegian lands.
We never intended to change the terms of the application submitted by the previous government
- said the head of the Swedish Foreign Ministry during a conversation with the TT agency (the national telegraph service of Sweden).
Billstrom specified that Stockholm has a moderate position regarding the storage of nuclear weapons, which is not subject to any reservations.
In turn, according to the Swedish media, the Supreme Commander of the Armed Forces of Sweden, General Mikael Biden, advised Prime Minister Ulf Kristersson to refrain from any restrictions in connection with the Kingdom's accession to NATO.
In addition, Swedish Defense Minister Paul Jonsson told reporters that his country's government is expected to make a decision in the near future to transfer "advanced weapons systems" to Ukraine. However, he did not specify what exactly he was talking about. However, it is known that before that, Kyiv requested from Stockholm 12 ACS Archer ("Archer") FH77 BW L52 caliber 155-mm Swedish production. Moreover, the equipment of the Swedish army has only 48 units of such rapid-fire howitzers.