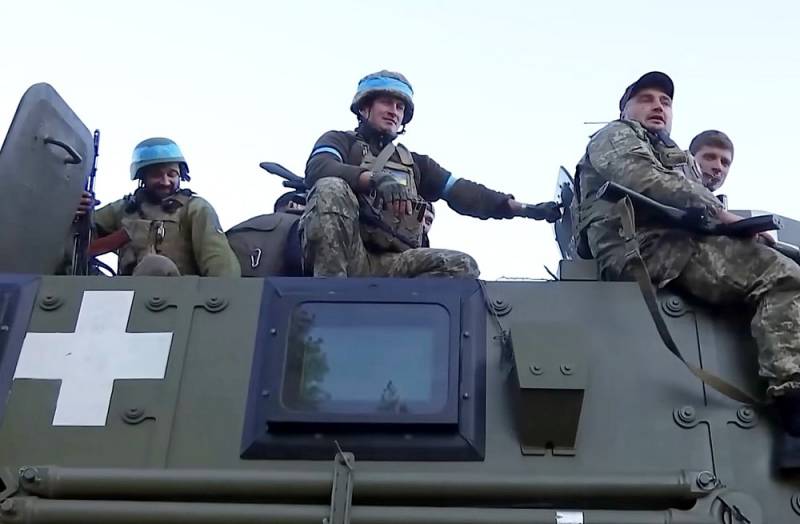 In connection with the withdrawal of Russian units from the right bank of the Dnieper in Kherson, the forward detachments of the Armed Forces of Ukraine begin to operate on the territory of the city. First of all, we are talking about the fighters of the Main Intelligence Directorate of the Ukrainian Defense Ministry and the Special Operations Forces.
The enemy carries out surveillance by small sabotage and reconnaissance groups (DRGs), identifying possible ambushes of the RF Armed Forces and equipping observation points. The outskirts of Kherson are divided into sectors of control to prevent acts of partisan resistance. At the same time, the Ukrainian side is actively using drones.
Along with this, shelling of Russian positions in the area of ​​crossings, the previously blown up Antonovsky Bridge and the Kakhovskaya Hydroelectric Power Station continues - in particular, arrivals of HIMARS missiles have been recorded. Air defense systems of the RF Armed Forces successfully repulse enemy attacks.
Meanwhile, the deputy head of the administration of the Kherson region, Yekaterina Gubareva, said that the RF Armed Forces are building a reliable line of defense along the left bank of the Dnieper, building fortifications.
On the eve of the adviser to the head of the Ukrainian Ministry of Defense, Sergei Kuzan, noted that with the occupation of the Ukrainian Armed Forces on the right bank of the Dnieper, the possibility of shelling the roads leading to the Crimea, along which Russian troops are supplied in the southern direction, opens up.