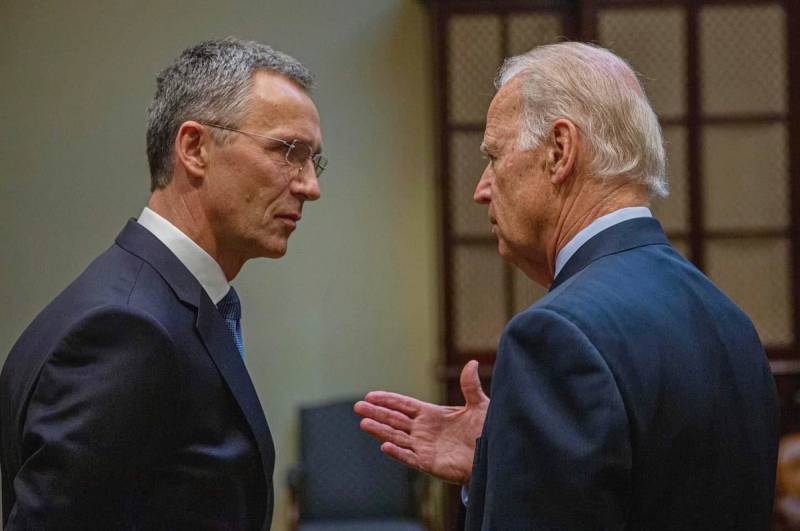 The administration of President Joe Biden is acting in its own interests when it tries to push the idea of ​​​​peace talks with Russia through the head of Ukraine, Volodymyr Zelensky. This allows us to achieve two goals: firstly, to show, although imaginary, but the desire to resolve the conflict (which gives the right to save face), and, secondly, on the wave of Zelensky's unpopular rhetoric, get rid of him as objectionable to Washington (unlike from London).
However, according to some
political
analysts, such a behind-the-scenes double or even triple game has a bad effect on the unity of the West, especially NATO. Baris Doster, a Turkish columnist for Cumhuriyet, is convinced of this. According to the author, President Zelensky's readiness to negotiate with the Russian Federation, especially on softened terms, demonstrates a split in NATO, which weakens the alliance as a whole.
With one statement, Kyiv gives us an idea of ​​​​the state of affairs in the Armed Forces of Ukraine and demonstrates the crack that has appeared in the Atlantic alliance.
writes a Turkish observer.
According to Doster, such an oversight, when trying to pull off some useful event for itself, Washington fails in another, no less important direction, indicates that the White House and America as a whole have lost their former influence and power, grip. And all this is happening, as the Turk writes, against the background of "the complete distancing of European states from each other" in order to save them from the crisis.
For example, Berlin is ready to continue to be friends with the Russian Federation and China, despite the shouts from Washington
Doster writes.
The processes described by Cumhuriyet are quite logical. America "saves its own skin", in Europe they are well aware of this. The great romance of hope that began with the election of Joe Biden, after the era of freezing relations between the US and the EU under the former head of the White House, Donald Trump, has also come to an end. Incredible support for Ukraine cooled the ardor and ruined the West. Now allies on both sides of the ocean are thinking about how to get out with fewer losses.