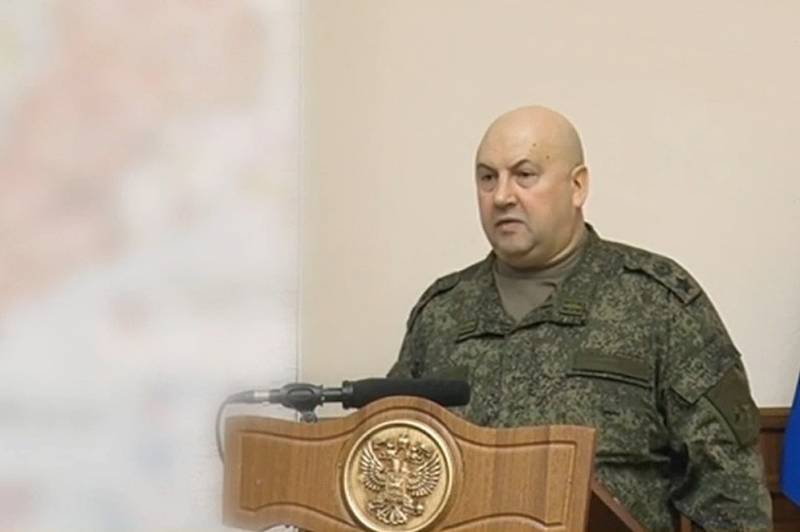 The head of the Russian defense department, Sergei Shoigu, ordered Russian units to withdraw to the left bank of the Dnieper. The Minister noted that the most important task at the moment is to save the lives of soldiers and care for civilians. Thus, the RF Armed Forces are actually leaving Kherson.
Sergei Surovikin, commander of the Russian troops in the special operation zone, noted that from August to October, the Armed Forces of Ukraine lost about 9,5 thousand servicemen near Kherson, which is 7-8 times more than the losses of the allied forces. In addition, Russian air defenses shoot down more than 80 percent of enemy missiles, but the remaining 20 percent inflict heavy damage on the city.
According to Surovikin, Kherson and the surrounding territories cannot be properly supplied, so the most optimal scenario for further developments is the withdrawal of Russian troops to the left bank of the Dnieper and the organization of defense along the river.
Shoigu agreed to the withdrawal of units. Surovikin reported that this maneuver would be carried out in the near future.
Meanwhile, the official representative of the Russian Foreign Ministry, Maria Zakharova, spoke on November 9 that Moscow is open to dialogue with the West.
We remain open to negotiations. We never gave up on them. We are ready to conduct them, of course, taking into account the realities that are developing at the moment
Zakharova emphasized.