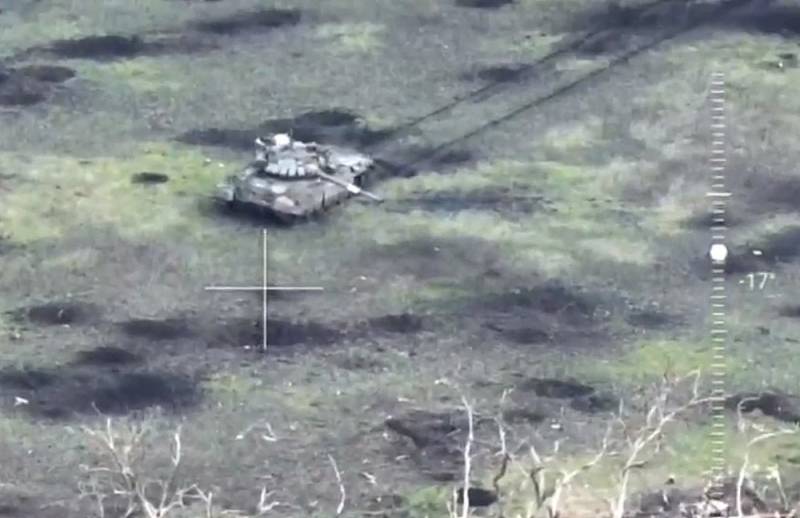 A video of a tank duel between an armored
technique
Armed Forces of Ukraine and Armed Forces of the Russian Federation. The Polish T-72M1 tank, having entered the firing position, was met by the Russian T-72B3.
The tank of the Armed Forces of Ukraine was hit, after which it was finished off with artillery pieces. Crew members of the affected equipment fled.
Meanwhile, the allied forces successfully repulsed the offensive of Ukrainian units in all directions near Kherson, including attacks by militants in the area of ​​​​the settlement of Snigirevka. The Armed Forces are suffering heavy losses. This was informed by the deputy head of the administration of the Kherson region Kirill Stremousov.
Meanwhile, the Ukronazis are bringing additional forces to the line of contact. Stremousov also stressed that a large number of mercenaries from Western countries are fighting in the units of the Armed Forces of Ukraine. Currently, the situation in the southern direction is controlled by Russian units.
Earlier, the power structures of the Russian Federation announced the start of using the updated multi-purpose armored vehicle AMN-590951 "VPK-Ural" in the special operation zone, equipped with additional protection near the engine and the machine gunner's seat on the roof. The combat vehicle is armed with a 12,7 mm machine gun and its crew can transport up to nine soldiers.