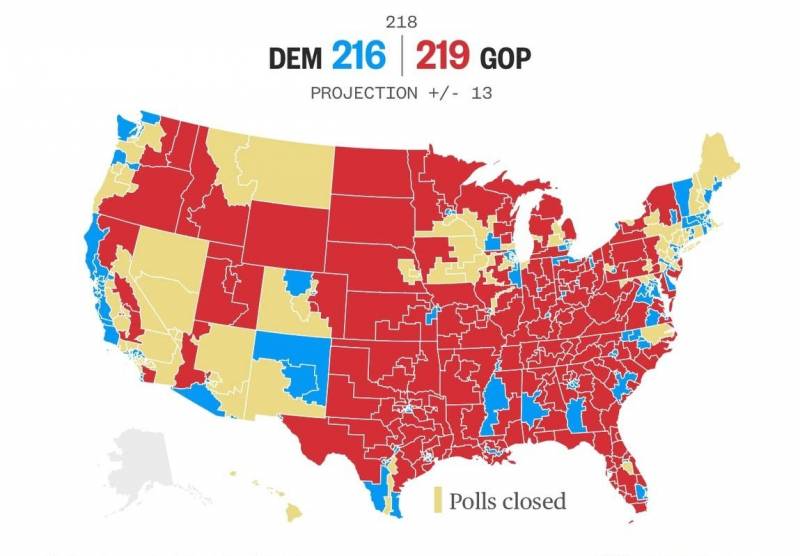 On Tuesday, November 8, midterm elections to Congress were held in the United States. According to preliminary results, the Republican Party can win a majority of seats in the House of Representatives.
At the moment, Republicans have taken 197 seats in the lower house of Congress, while representatives of the Democratic Party have retained 167 seats. There are 218 seats needed to control the House of Representatives. Republicans are expected to take 219, adjusted for 13 seats, leaving Democrats with 216, according to NBS.
At the same time, the elections to the Senate have not yet revealed the obvious advantage of any party: the Democrats won 46 seats, the Republicans - 47.
On the same day, the gubernatorial elections were held, during which at the moment the Republicans received support in 24 states, and the Democrats - in 21. The counts continue.
According to the results of the current elections, 435 members of the lower house of parliament and 35 out of 100 representatives of the Senate should be re-elected.
Meanwhile, a party has begun at the estate of former US President Donald Trump. He is confident that his party will win the midterm elections. Earlier, Trump reported a large number of failures at a number of sites during the campaign and called on his supporters to protest.