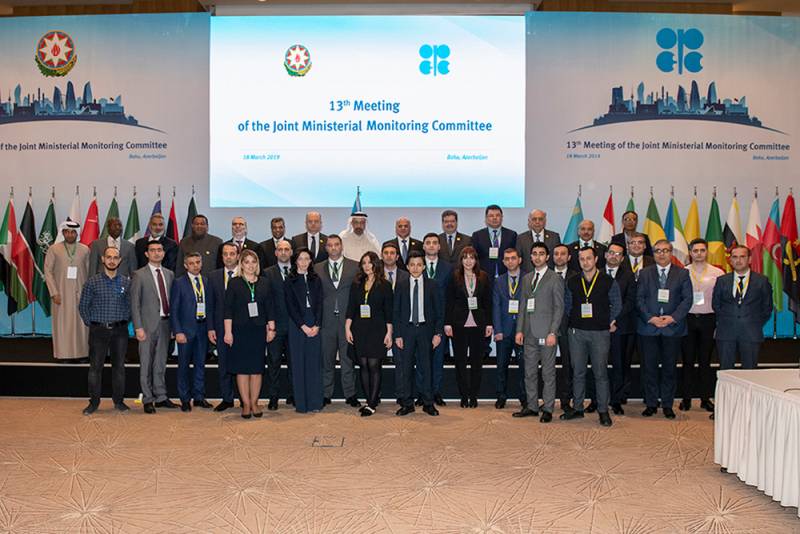 Armin Steinbach is a man who believes he has an important mission. The 44-year-old German economist and lawyer believes OPEC is running an illegal cartel, driving up the price of the gasoline and motor oil it buys. Therefore, as a citizen, Armin decided to sue for damages: 50 euros plus interest. Obviously, the further fate of the OPEC project will be decided by a not so small lawsuit - after all, it's not about money, but in principle.
The lawsuit filed in the Berlin regional court against OPEC and several state-owned oil companies is not a legal joke and has not been ridiculed out of court. At the moment, the document has been put into motion, and the judge asked OPEC and several state oil companies to send their lawyers. Bloomberg writes about this case in an article by columnist Javier Blas.
As the expert notes, this case is unusual, if only because OPEC has been managing what looks, behaves and even hides the results of the collusion as an oil cartel for more than 60 years, although the organization has not yet incurred any responsibility. But, if the court rules against it, the consequences could be far-reaching. At least in the short term, consumers will get lower prices while everyone involved in the deal, from Saudi Arabia to the big oil companies, will make less money.
Western governments have shied away from using the courts against OPEC for two reasons: they thought it was protected by sovereign immunity and the doctrines of acts of state, and they feared retribution. Several legislators have considered innovative ways to break the impasse. Can Steinbach succeed where few attempts in the past have failed? The lawsuit has three elements in its favor. In recent years, European courts have ruled against the oil industry in historic cases that few even thought of just a few years ago.
Yes, oil prices are high, but the market looks completely tame compared to cartel-free markets like natural gas and coal. So let the oil tycoons be careful with their uncontrollable desires.
Blas wrote.