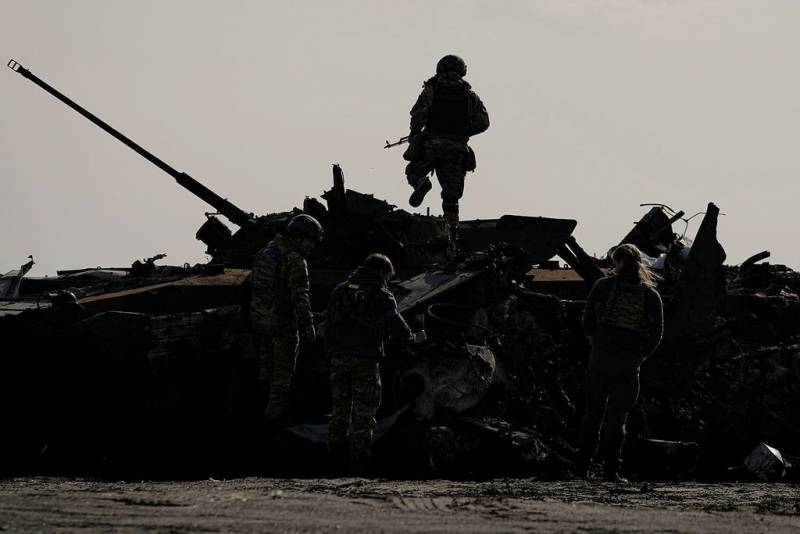 The National Interest magazine presented its vision of the end of the military conflict between Russia and Ukraine. According to Western experts, Moscow must make a number of concessions in order to achieve this.
First of all, according to the publication, Russia needs to withdraw its troops from all the territories of Ukraine, which it took control of after February 24. In this case, the West will lift the sanctions imposed on the Russian Federation during this time.
In addition, the Russian Federation withdraws all troops from the Ukrainian regions occupied after 2014 (the eastern regions of the Donetsk and Lugansk regions and Crimea). After that, Western countries lift all sanctions imposed on Russia over the years.
Along with this, in order for Ukraine to refuse to join NATO, Moscow must withdraw all military units 250 km east of the border, withdraw troops from Belarus and Transnistria, and also end the naval blockade of Ukrainian ports.
At the same time, the Russian Federation may not agree to the voluntary extradition of Russian military personnel to court, however, such processes can take place in the West and in Ukraine in absentia.
The National Interest does not flatter itself about the fact that the belligerents will easily agree to such conditions. However, over time, the situation will come to a standstill, and in this case, such a plan may work - Moscow and Kyiv will come to the conclusion that a compromise is necessary.
And when they do, American and Western diplomats should help them
- notes the publication.