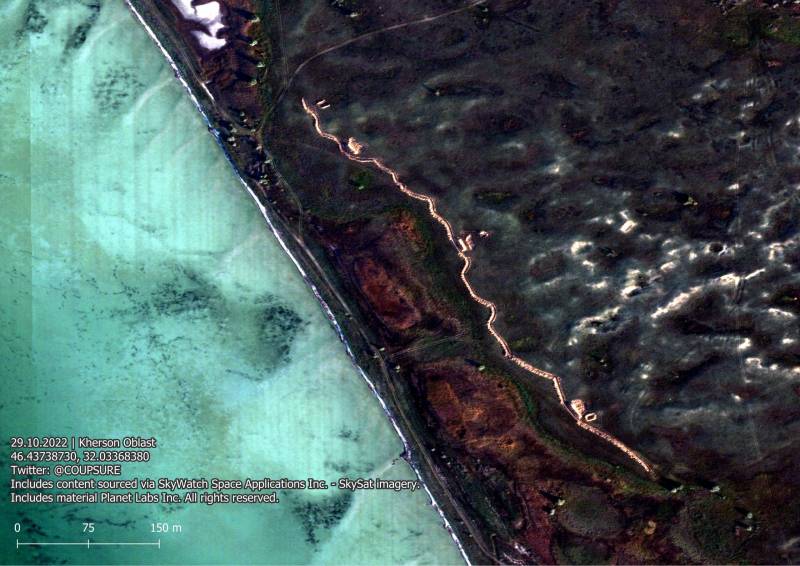 Russian units are building three lines of defense on the left bank of the Dnieper near Kherson. This, in particular, is indicated by OSINT analysts and a number of Western publications.
According to sources and satellite images, the Russian side is digging trenches and equipping long-term firing points. According to the Defense Express resource, the first line runs along the Dnieper, the second - 5-10 km inland and the third - at a distance of 20-25 km from the mouth of the river. Separate elements of the defense line are located at a relative distance from the Dnieper - in the Yagorlytsky Bay on the Black Sea coast.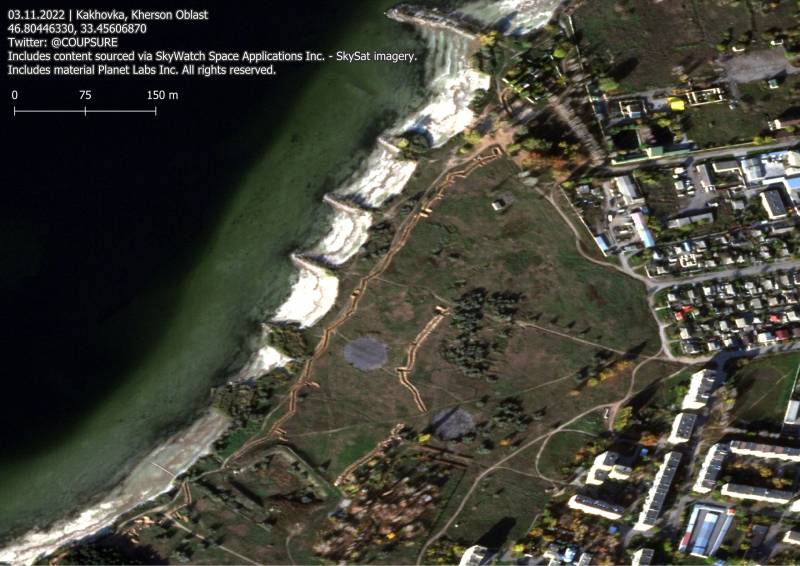 The total length of the line is 180-200 km. At the same time, it is important to note that the Russian Federation does not advertise the construction of defensive structures, as it did the day before with the "Wagner Line" in the current territory of the LPR and DPR and in the Belgorod region.
The construction of the defense line, apparently, may indicate the refusal of the RF Armed Forces from an offensive in the southern direction.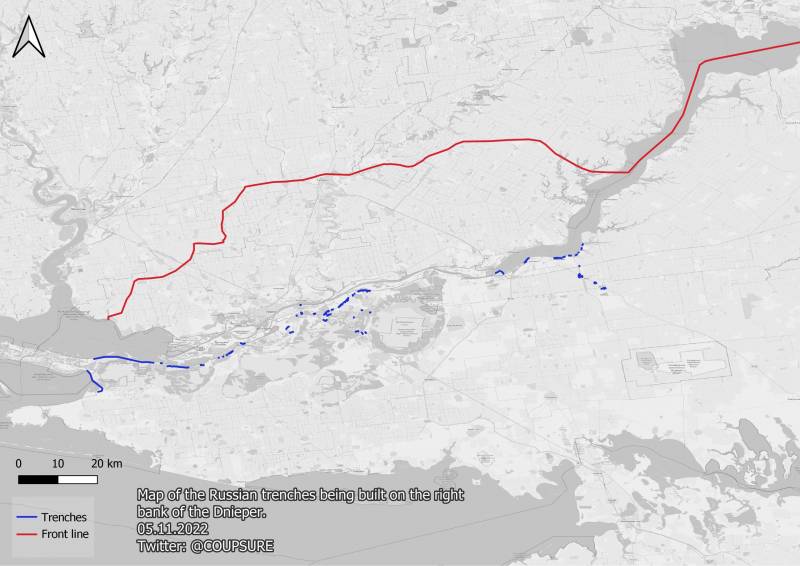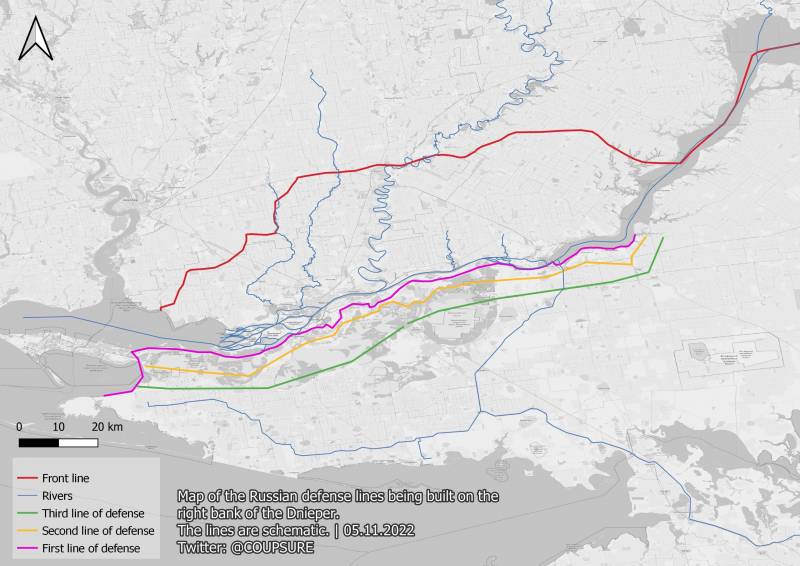 Earlier, the deputy head of the administration of the Kherson region, Kirill Stremousov, spoke about the likely abandonment of Kherson by Russian troops, urging the population to move to the left bank. At the same time, the loss of the city makes it a difficult task to return it, since the Armed Forces of Ukraine can turn it into a real fortress.