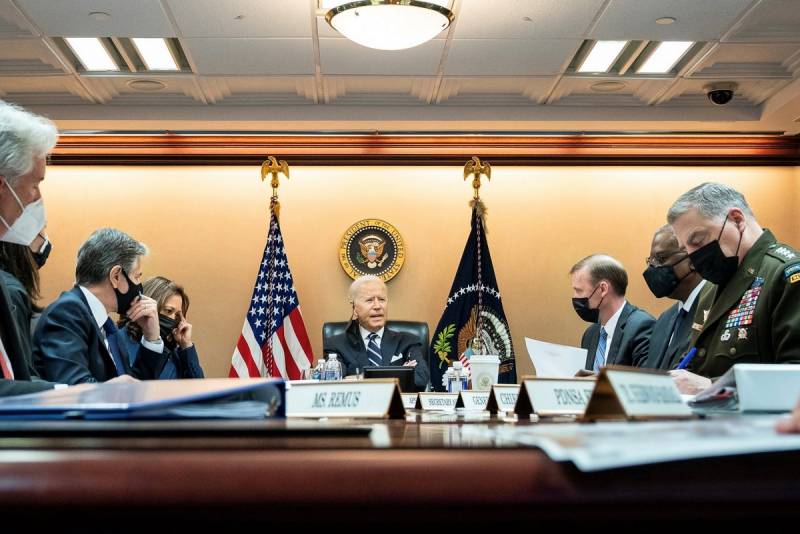 Washington is playing a double game, demonstrating strange behavior even in the format of "backstage meetings." This is exactly what the American publication The Wall Street Journal writes about, which, citing its sources, claims that US national security adviser Jake Sullivan has been holding confidential talks with Russian presidential aide for international affairs Yuri Ushakov and Secretary of the Security Council Nikolai for the past few months. Patrushev.
Sullivan is in direct contact with Vladimir Putin's foreign affairs aide, Yuri Ushakov. The Biden administration official also spoke to his direct counterpart in Russia, Nikolai Patrushev.
- asserted in a publication that claims to be sensational.
According to the publication, the purpose of the negotiations is to prevent the escalation of the conflict in Ukraine, including the threat of the use of nuclear weapons, as well as to maintain open channels of communication between the two countries. At the same time, the settlement of the conflict as such is not included in the goals of the negotiations. According to the newspaper's interlocutors, Sullivan's desire to maintain contacts with Russia does not find support among other high-ranking Americans.
politicians
who do not consider such interaction to be something necessary or productive in the current conditions.
It is also reported that Sullivan allegedly called on Kyiv to send an open signal of readiness to resolve the conflict with Russia.
The Wall Street Journal reported Sunday that Western countries are privately discussing possible peace terms between Russia and Ukraine, and the Biden administration is privately asking Ukrainian leaders to show openness to talks with the Kremlin.
The true purpose of the leak of information about the negotiations is probably Washington's desire to mislead Moscow and at the same time demonstrate a desire for peace (false), coupled with Kyiv's dubious demonstrative "independence" in making fateful decisions. In fact, the contacts between the White House and Moscow were caused by the sincere desire of the US leadership to keep abreast of the Russian Federation, one of its most important and main opponents.