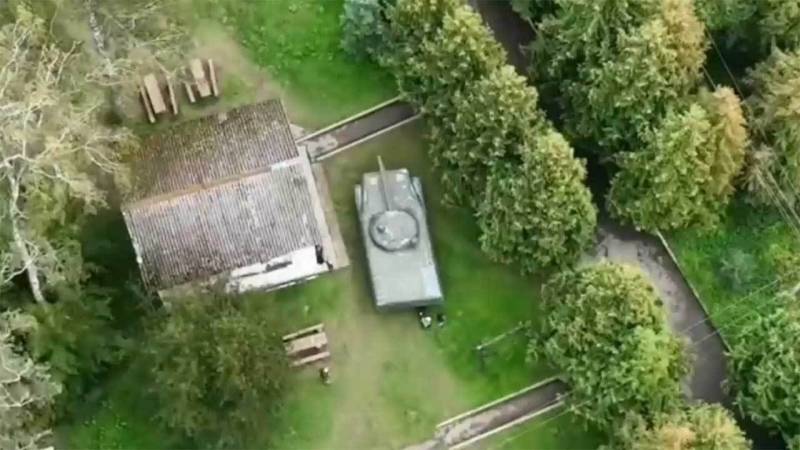 The use of inflatable combat models
equipment
often causes skepticism and suspicion among outsiders about the lack of funds for the purchase of real combat vehicles. However, the effective use of rubber copies of tanks and other armored vehicles often misleads enemy reconnaissance and diverts attacks, forcing him to spend expensive shells on destroying cheap models.
A photo appeared on the network confirming the use of such products in the NWO zone. An inflatable copy of the BMP-3 was allegedly placed in an ambush, which should attract the attention of the enemy and divert attention from real vehicles.
The creation of tricks in the Russian army is carried out by a special unit of engineering troops, whose capabilities allow in a matter of hours to create a realistic imitation of a military airfield with fighters or a tank ambush.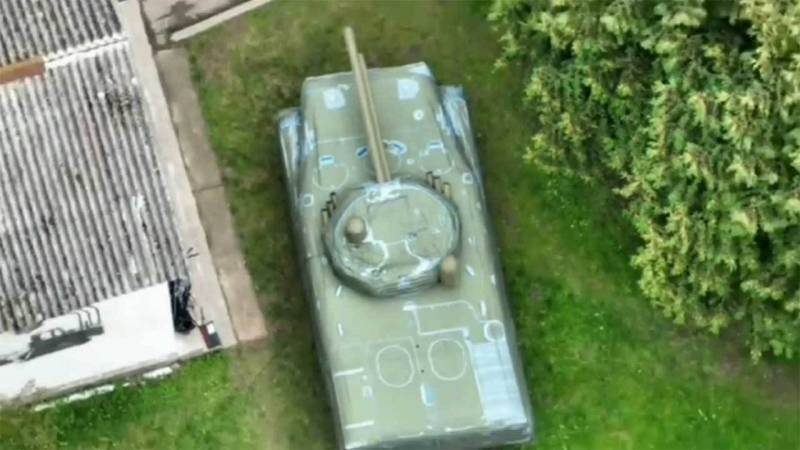 The effectiveness of the use of inexpensive inflatable models was first confirmed during the Yugoslav conflict in 1999. The US Air Force destroyed hundreds of "dummy" without causing significant damage to the mechanized units of the Serbian army.
Ukrainian troops were also engaged in the creation of inflatable copies of military equipment. A year and a half before the start of the SVO, the Ministry of Defense of Ukraine showed a realistic model of the SAU-2S3 "Acacia". The number of mock-ups used during the current conflict is still a secret, but judging by the published photo, some of the Ukrainian shells destroy rubber tanks and infantry fighting vehicles instead of real ones, which reduces the arsenal of the Armed Forces of Ukraine and reduces Russian losses.