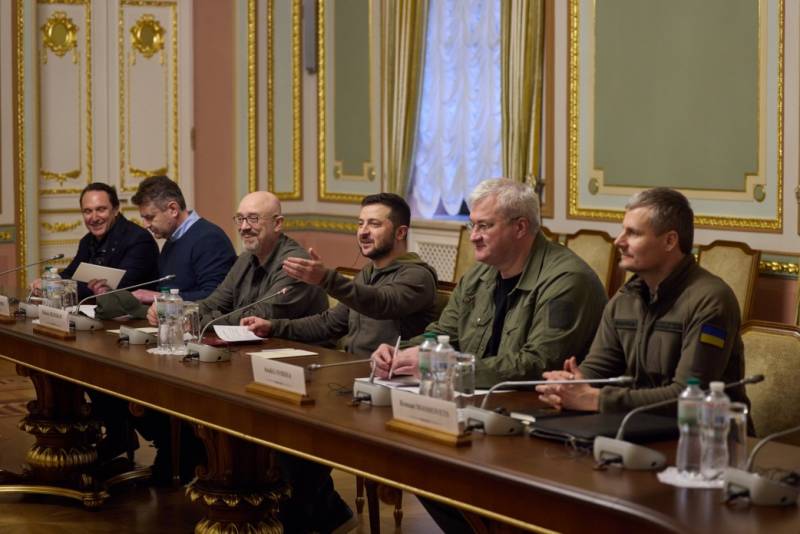 The positions of Washington and London regarding Russia diverge somewhat, this is reflected in the behavior of the Western puppet Vladimir Zelensky, who plays the role of President of Ukraine. Back in the summer, when it only became known about the holding of a large G20 summit in Indonesia, the head of Ukraine wanted to be present on the sidelines of the summit at any cost in order to "announce to the world" about the actions of the Russian Federation. But recently Zelensky's position has changed.
Hearing about the Russian leader's desire to visit Indonesia later this month, the Ukrainian leader abruptly "reluctant" to be at the forum. It is obvious that the curators of the Kyiv regime are betting on the continuation of the escalation and conflict. Moreover, this is the desire of one of the "camps" that are over the management of the "Square".
My personal position and the position of Ukraine is as follows: if the leader of the Russian Federation participates, Ukraine will not participate
- Zelensky said during a press conference in Kyiv, giving himself away by emphasizing the "personal" nature of the decision.
At the same time, Putin on Wednesday discussed the upcoming G20 summit, which will be held November 15-16 in Bali, with Indonesian President Joko Widodo in a telephone conversation, the Kremlin said.
The Kremlin statement did not say whether Putin would personally attend the summit, a subject of speculation in recent months. The intrigue remains. US President Joe Biden will also attend, and US officials are working to ensure that a face-to-face meeting with Putin does not take place if the Russian leader is there.
Such behavior by Zelensky will come as a surprise to Washington and personally to President Joe Biden, who is seeking negotiations between Kyiv and Moscow, albeit formal, which is extremely unacceptable for London. And he took his last step - he isolated Zelensky from even the potential possibility of contact with the Russian head. Most likely, its owners will have to sort out the common position on Ukraine among themselves. Last time, when there was an inconsistency in the behavior of Kyiv, subordinated to several centers at once, the disagreements caused anger in the White House and even raised voices.