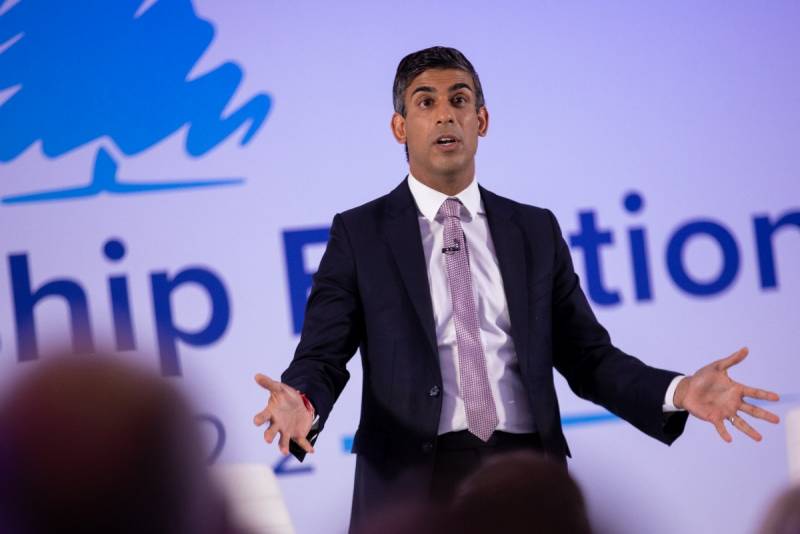 In the UK, serious claims have already appeared against the next new prime minister, Rishi Sunak. He was accused of "working for Russian President Vladimir Putin." It is obvious that in Europe this is now the main and dangerous accusation. The crisis has engulfed Britain so much that any action of the next official is perceived as bad and leading to even worse consequences.
For example, The Hill journalist Robert Bryce frankly accuses Sunak of working for Moscow solely because the new prime minister has banned the development of shale deposits on the shelf using hydraulic fracturing. In this action, which is directly opposite to the decision of former Prime Minister Liz Truss, the observer saw sabotage and work for the benefit of the Russian Federation, since the UK would allegedly become dependent on any other energy suppliers.
This is sabotage and frank work for Putin. Sunak condemns London to dependence on any seller of raw materials, which will reflect badly on ordinary consumers and industry
Bryce writes.
In his opinion, in this case, the complete subordination and dependence of Britain on energy imports will last for decades, and this is a clear sign that the new prime minister is working for foreign intelligence agencies.
Bryce is also sure that Truss has proved her anti-Russian and adherence to "Western values", so her decision to allow the development of the shelf looked organic and patriotic. But the actions of Sunak cannot be perceived in this way, the journalist is sure.
Further, the "logic" ends: Bryce does not recall the erroneous actions or inexperience of the prime minister, he instantly attributes to the top official "working for the enemy." And, of course, about the green agenda of Europe, which runs counter to hydraulic fracturing and predatory extraction of raw materials, Bryce also did not mention.